It's summer and it's HOT. Usually, the less clothing you have to wear, the cooler you will feel. But if you live in Canada, mornings and evenings still tend to cool off, where you often need a light jacket or sweater.
For myself, I've had a love affair with kimono's. They are the perfect lightweight fabric that not only keep your arms covered for some added warmth on a cool summer evening, but the add instant style to any attire!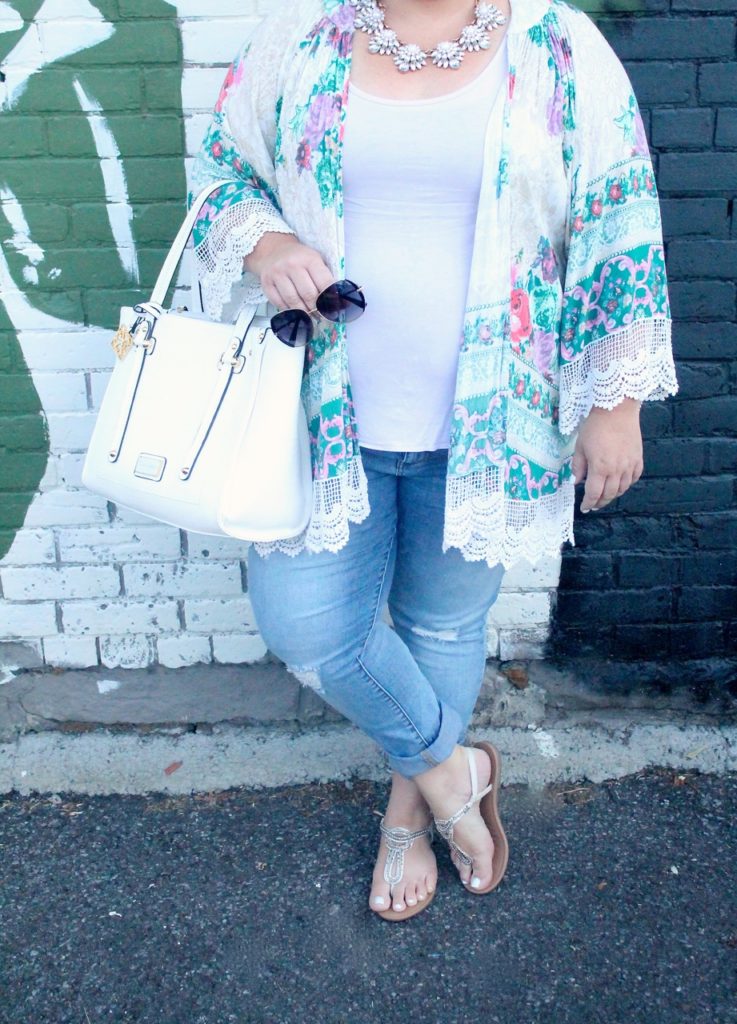 If you are like me, the comfier the clothing you are wearing is, the better. I won't lie, most of my summer days are lived in yoga pants, leggings or a sundress. And if it's made of stretchy fabric, I'm sold! Often times though, you don't find a lot of yoga pants or even basic sundresses in nice, vibrant patterns.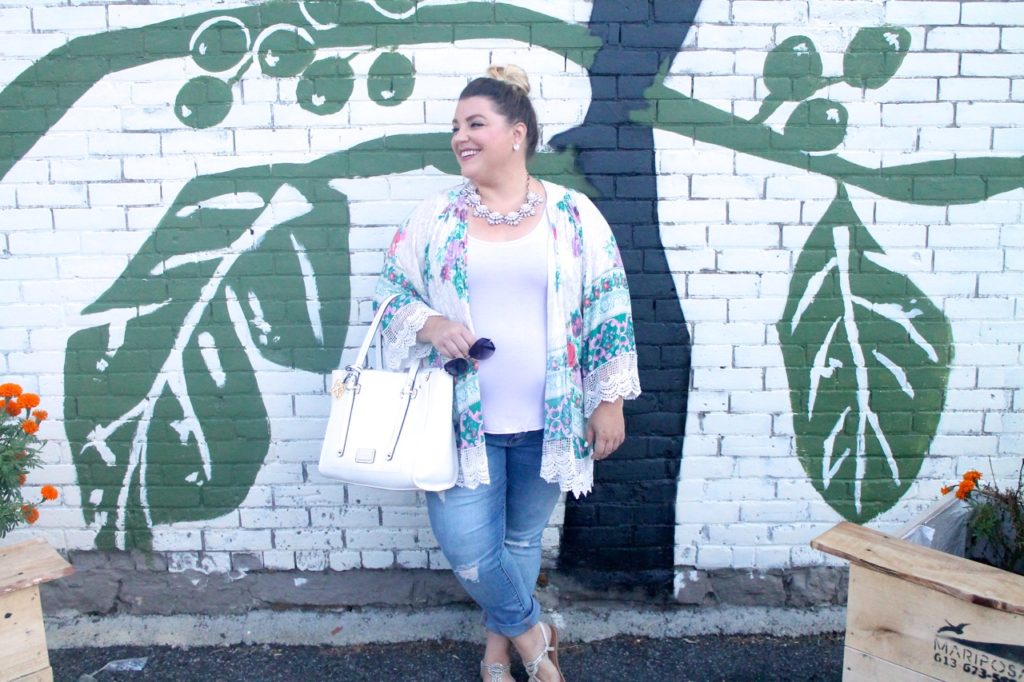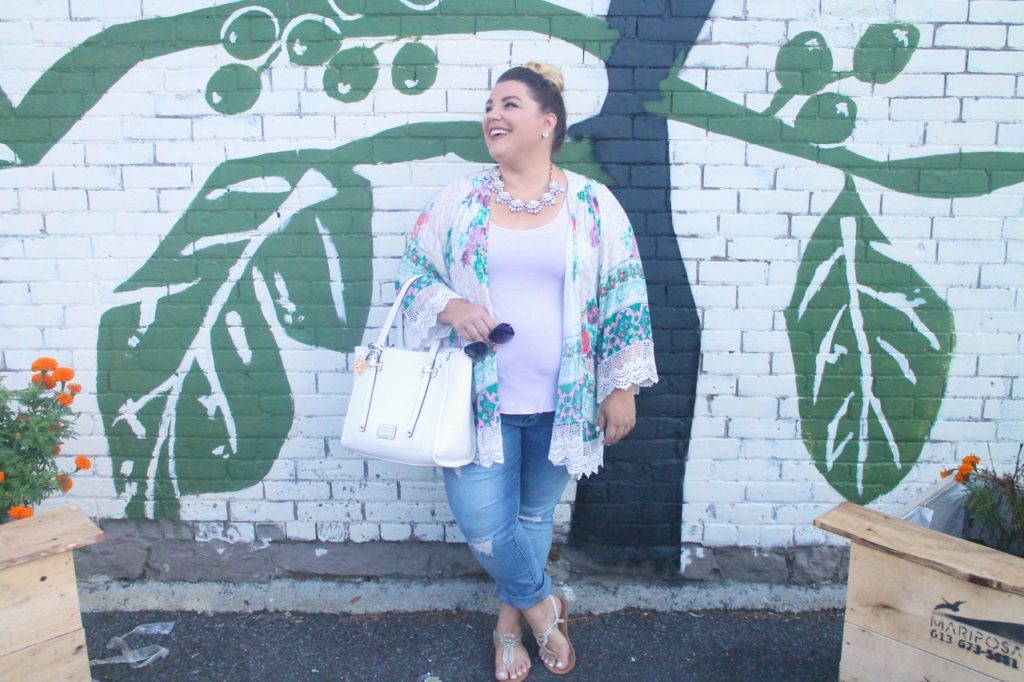 This is where a kimono is perfect. Throw one on over top of your basic tee or tank and you instantly take your look up a level.
I absolutely LOVE this vibrant floral and lace kimono that I received from Pink Blush. From the bright colors, to the lace edging details…it really it my go-to summer cover-up.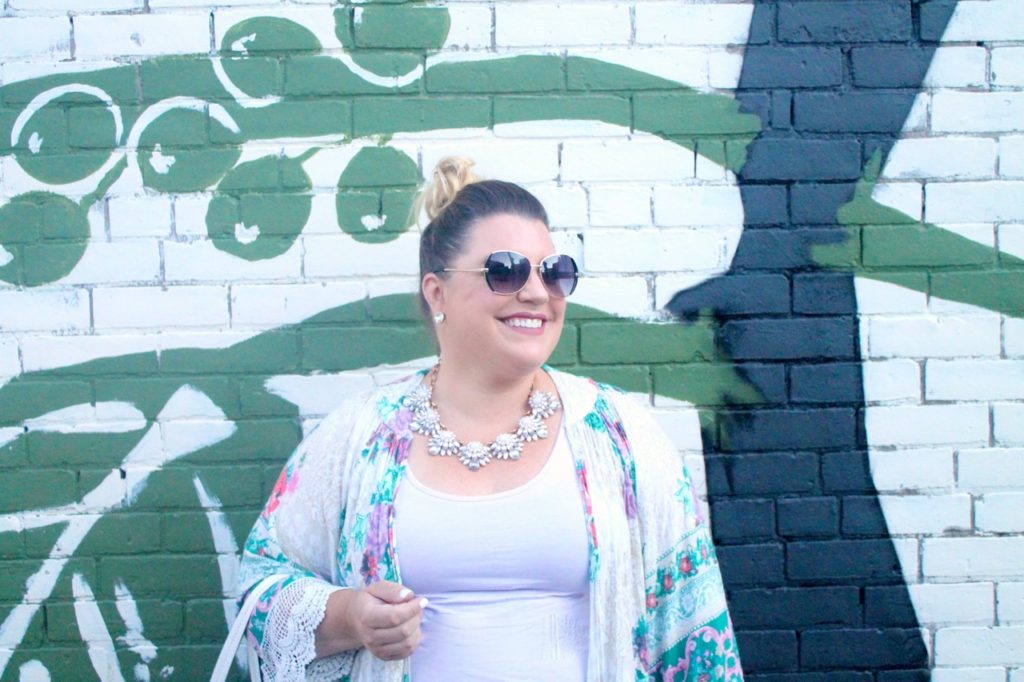 You can see how basic my outfit is: ripped jeans and a light lavender tank. Nothing about that is glam. That is something you would wear to drop the kids off at their summer camps or run to do groceries in. But if you are heading out for a nice dinner or drinks with friends, try adding a kimono like this over top. Layer it up with a statement necklace and some silver and rhinestone strappy sandals and all of a sudden, this look is ready for a night on the town.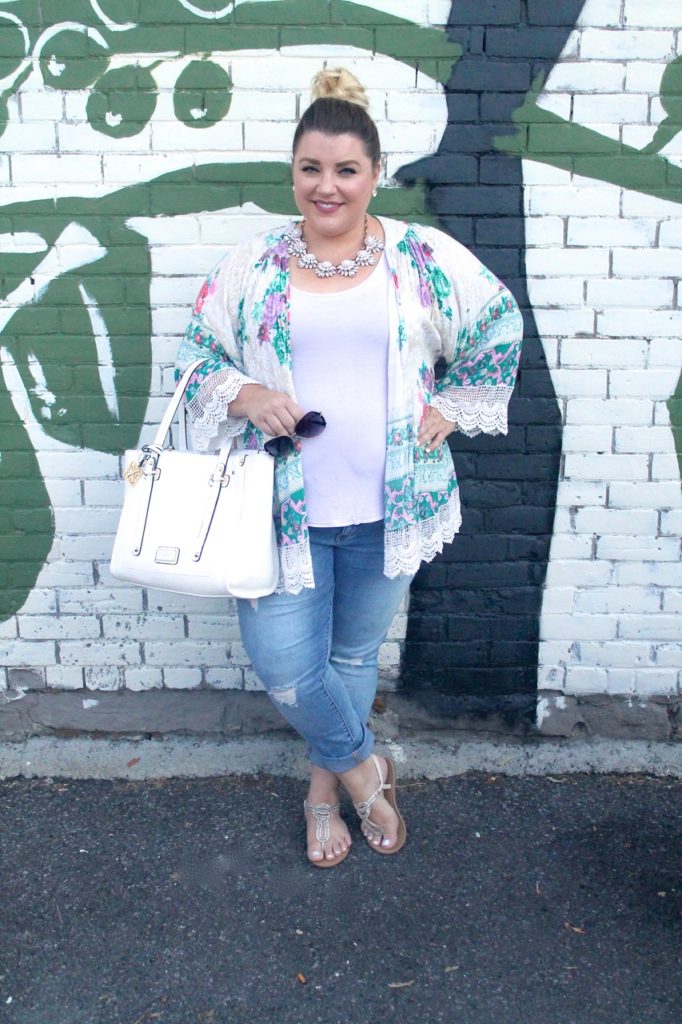 I am so excited to have partnered with Pink Blush Boutique to give away a $50 gift card to one of my lucky readers! What I love about Pink Blush is that they cater to all sizes of women: small, average, plus and maternity! There is literally something for EVERYONE in their clothing line. All you have to do to enter is follow the steps below! Contest is open to Canada and U.S. and will run for one week, ending on August 11th, 2016 at midnight. Legal age to enter is 18 years or older. Good luck!
Love & Blessings,