As promised from yesterday's post on How to Make Fruit Sushi, today, we are sharing a review on some of our favorite Marcus & Marcus products!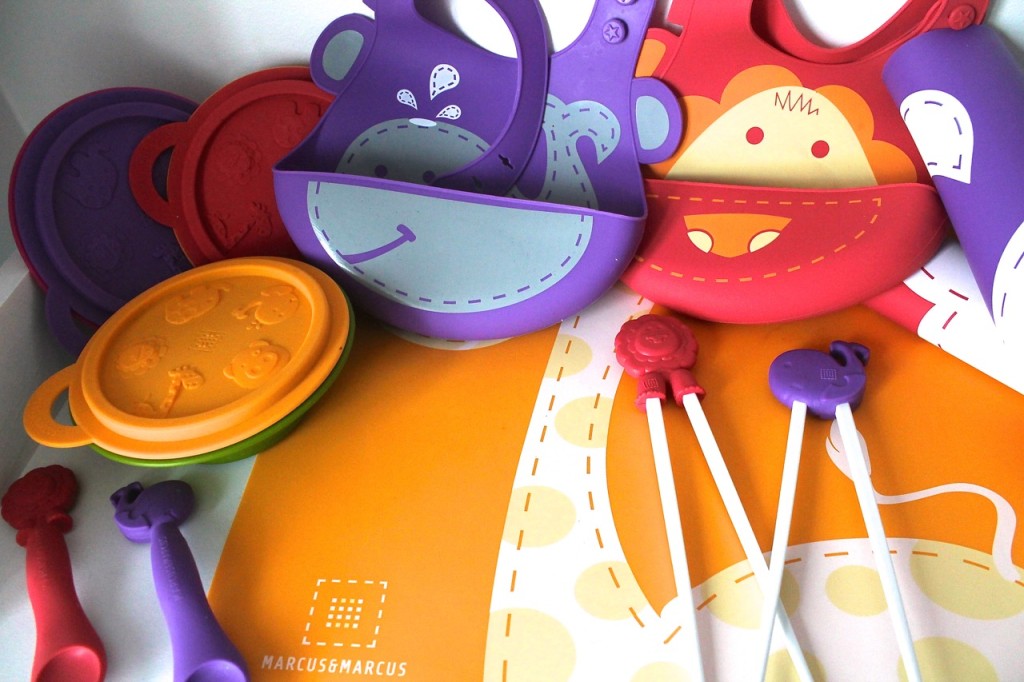 I discovered Marcus & Marcus products this Fall at a blogging conference that I attended and I just fell in love with the products! Not only are they fun and whimsical for your kids to enjoy, but they are also SAFE! All their products are made from BPA, PVC and Phthalate free materials. You can also put them all in the dishwasher for a really deep clean after each use. Everything is made from food grade, soft silicone that is also stain resistant. So you don't have to worry that certain foods will destroy the look of these beautiful products!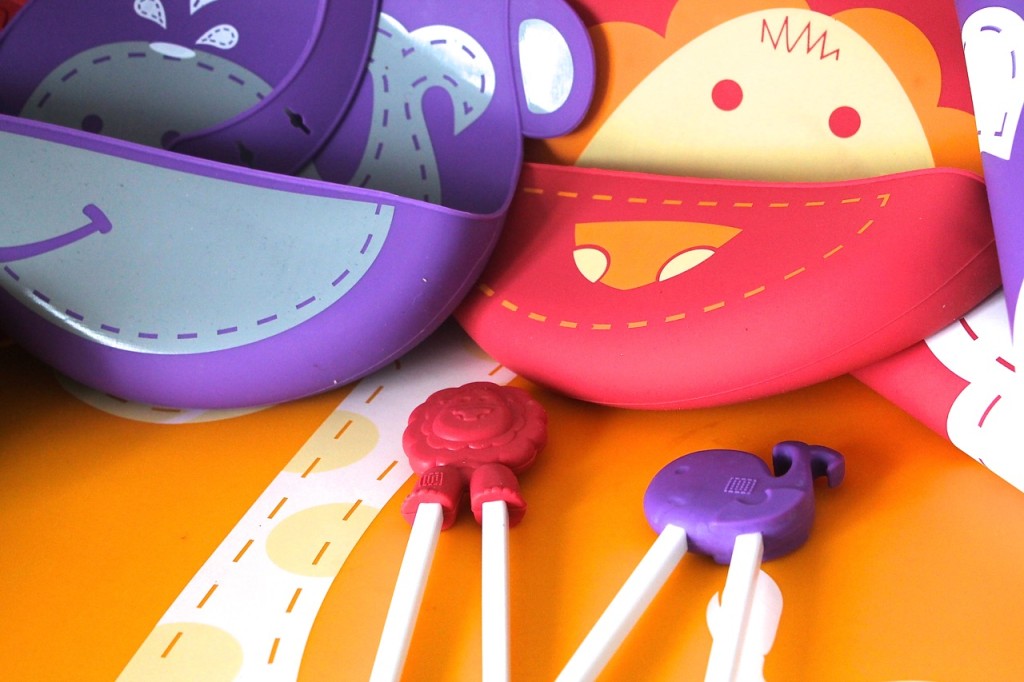 We love this six-piece dinner set that is available in five animals: Lola the Lion, Willo the Whale, Marcus the Lion, Pokey the Pig or Ollie the Elephant. Here's what's included in the six piece set:
Baby Bib: complete with sizing options around the neck and a built-in crumb catcher.
Placemat: super soft and easy to roll up for meals on the go, this placemat will stay put when placed on the table with it's grippy surface.
Baby Spoon: How fun is it to eat when you have an animal attached to the end of your utensil? Made of the same soft silicone with an easy grip handle, these spoons make any kids mealtime more enjoyable!
Teether: While these aren't technically "dinnerware," these soft and chewy teethers are perfect for your child's tender gums during teething.
Collapsable Bowl: These bowls are perfect for on the go snack time and they won't take up any room in your cupboards once they are collapsed down. They are also freezer and dishwasher safe.
Kids Chopsticks: By far my families favorite Marcus & Marcus product, these child learning chopsticks have turned meal time into an event when we pull these out. Save your child hours of frustration when trying to handle regular chopsticks and let them have fun with some of these characters!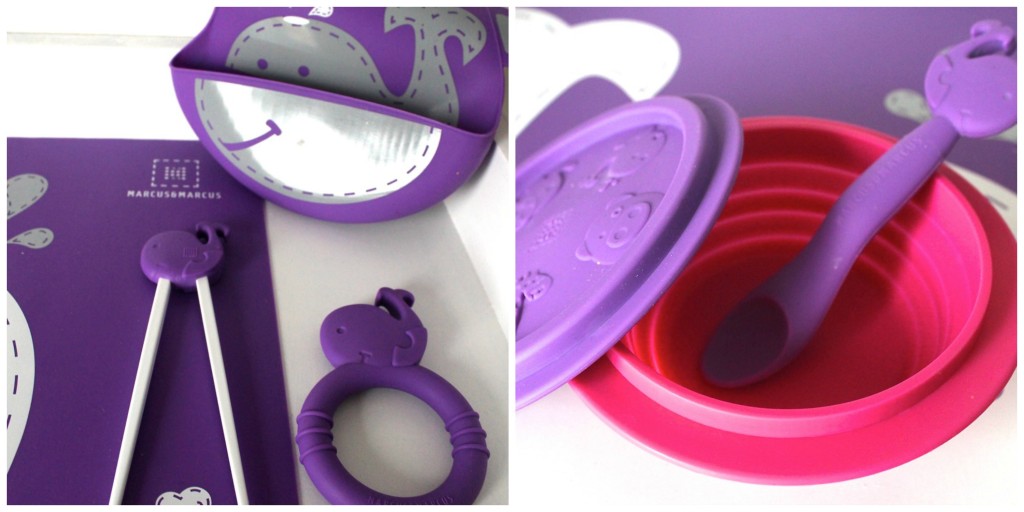 Here is my video review on all the products!
So you might be wondering where you can purchase these amazing products?!
In Canada, you can find Marcus & Marcus at: Sears, Wal-Mart, Amazon.ca
In the US, you can find them at Sears.com and Amazon.com
These make for the perfect baby shower or birthday gift. Or why not grab a few as stocking stuffers for your kids this Christmas?! Especially those chopsticks, they will LOVE them, guaranteed!
Finally, I'm SO excited to let you know that we are giving away a complete six-piece set of Marcus & Marcus dinnerware (as pictured below). You can choose your own animal (but it has to be the same animal for all the items). Enter below!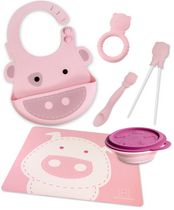 a Rafflecopter giveaway
Love & Blessings,