Christmas time is here and for many of us, that means that all the holiday parties are well under way.
Entertaining is by far one of my most favourite things to do, especially at this time of year. There's no feeling quite like inviting your closest friends and family over to enjoy some delicious food, while having a fabulous time connecting.
I know many people feel that hosting stresses them out, but not for me. It truly invigorates me and is something I look forward to!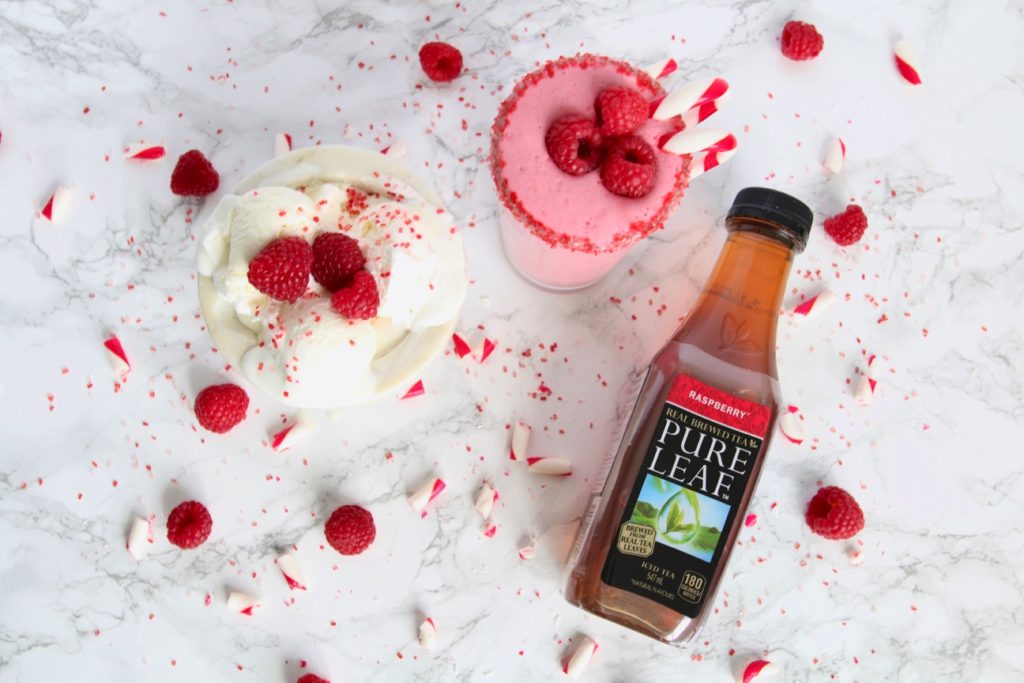 And so when this time of year comes by again, I get so excited for all the parties I can host! Whether it's a big, formal event or a smaller, intimate affair, brunch or dinner, it doesn't matter, I love it all!
While I normally have no problem coming up with various food options for these parties, I find I often tend to overlook the drinks. I obviously will always have things like coffee, milk, water…you know, the very basic drinks, but anything fancy is typically left off the menu.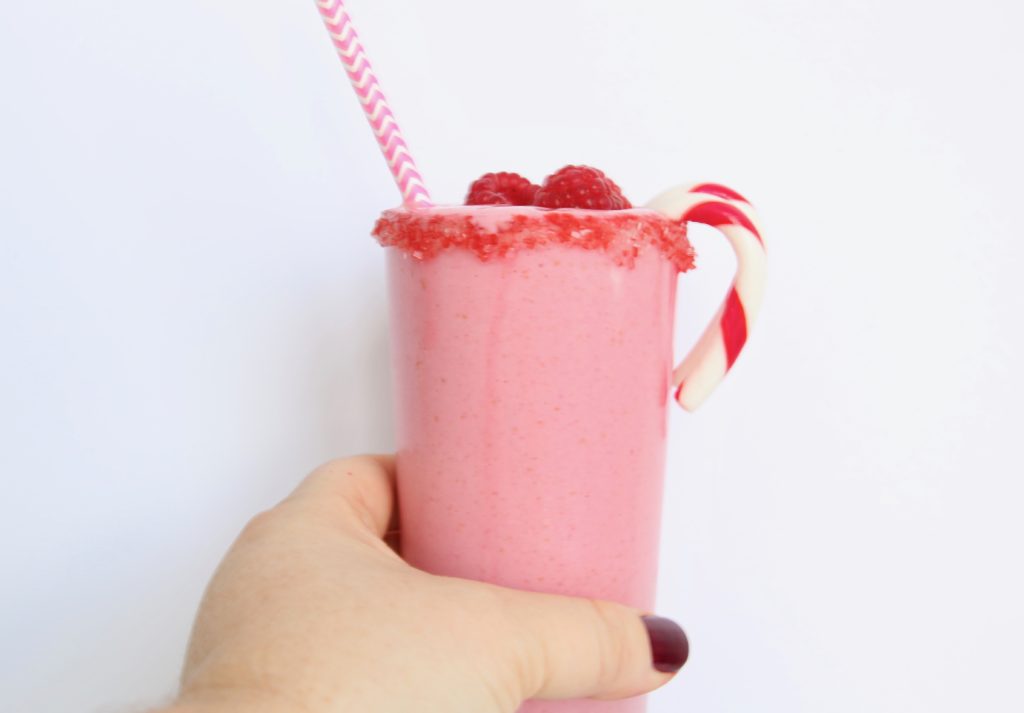 Recently I was introduced to Pure Leaf iced teas and let me tell you, from one iced tea lover to another, these are DELICIOUS! Brewed using real leaves, these teas are so refreshing truly any time of the year.
So for my next holiday party, I'm doing a brunch and I've decided that I'm going to try my hand at making these amazing Pure Leaf Raspberry Candy Cane Milkshakes. It's high time that I start putting more effort into the drink situation at my parties!
These milkshakes look so incredibly delicious and let me tell you, they are so easy to make!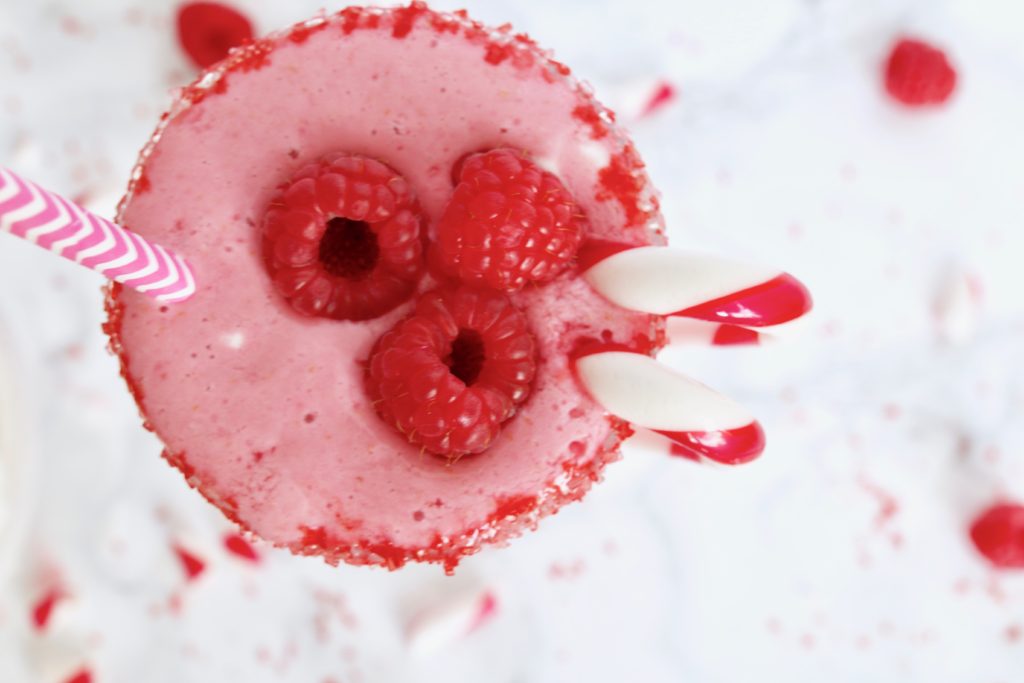 You will need one cup of vanilla ice cream, two candy canes (I used raspberry flavoured ones), one cup of fresh raspberries and ¼ cup of Pure Leaf Raspberry tea. Blend it all together in a blender until well combined. Then rim your glass with a bit of corn syrup or honey and dip into some sprinkles, to really add a festive feeling. Pour in the milkshake and drink! SO GOOD!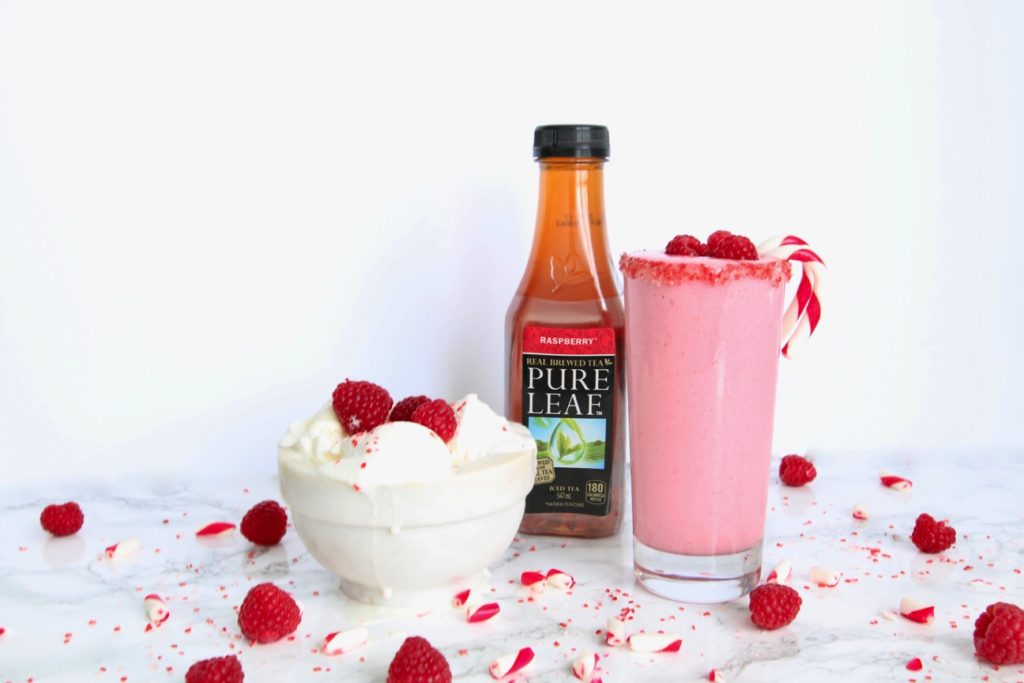 You could really serve this any time of the year, but having the candy canes incorporated make them so festive and the perfect drink to serve at your next holiday party. Serve in large glasses or even try making mini ones in shot glasses if you are having a larger crowd over. I guarantee people will be asking for more!
Love & Blessings,

Note: This post is sponsored by Pure Leaf Ca. As always, the thoughts and opinions are my own!