With Halloween tomorrow, we only have a few more days to celebrate all things pumpkin before the Christmas craze starts to take over. So in the spirit of pumpkins, I thought I would share with you this cute Lil Pumpkin Party that I threw for one of my friends a few years ago. Note: We are missing all our pictures from the party, so these pictures are from my friend, which were downloaded from Facebook. Hence, the quality is not as high as our normal pictures.
My friend was pregnant with her second baby and because I had not known her when she had her first child, I wanted our little community of friends to be able to celebrate this new life coming into the world.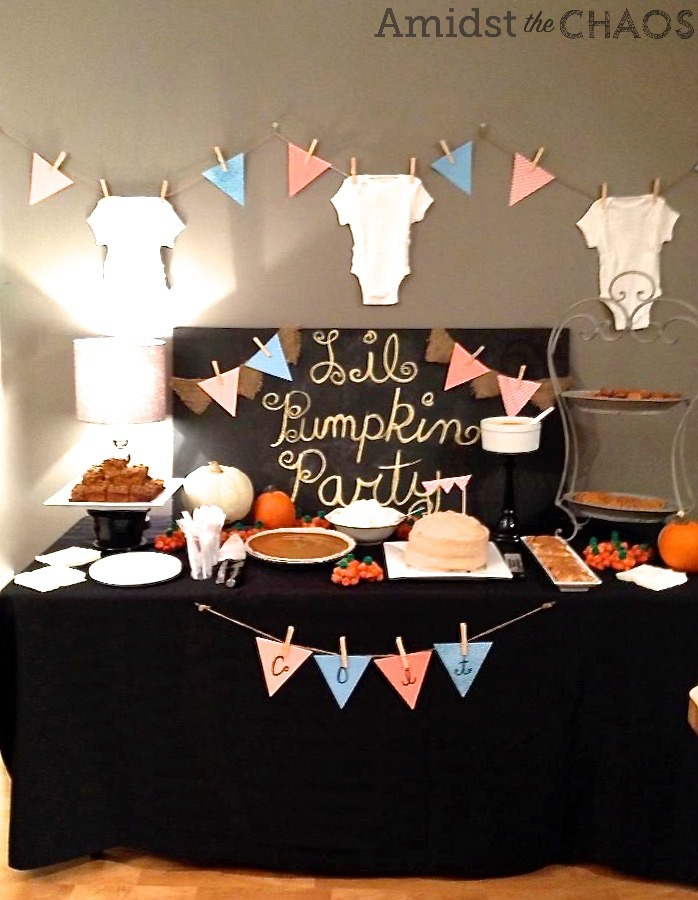 So a fun fact about my friend is that she is obsessed with pumpkins. Like I'm talking SO obsessed that she has dreams of one day becoming a pumpkin farmer! No joke. So the timing was perfect, right around Halloween, for us to be able to celebrate not only her new baby on the way, but with pumpkins as well!
She knew about the party but didn't know the theme. I'm pretty sure, if I remember correctly, that she squealed when she walked in the door! And that was just the reaction we were hoping for!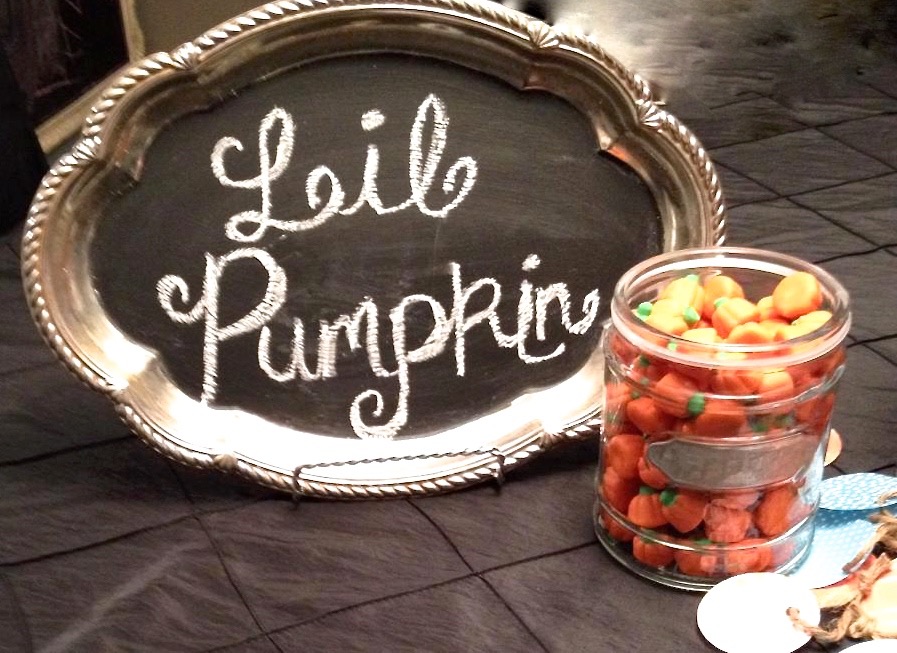 So let's break this down a bit and talk details! Obviously, the theme was pumpkin and all the food was pumpkin based. We had pumpkin pie, pumpkin dream cake with cinnamon maple cream cheese frosting, pumpkin filled turnovers, pumpkin coffee cake with glaze (which will be on the blog soon) and a pumpkin cream cheese dip and cookies! YUM!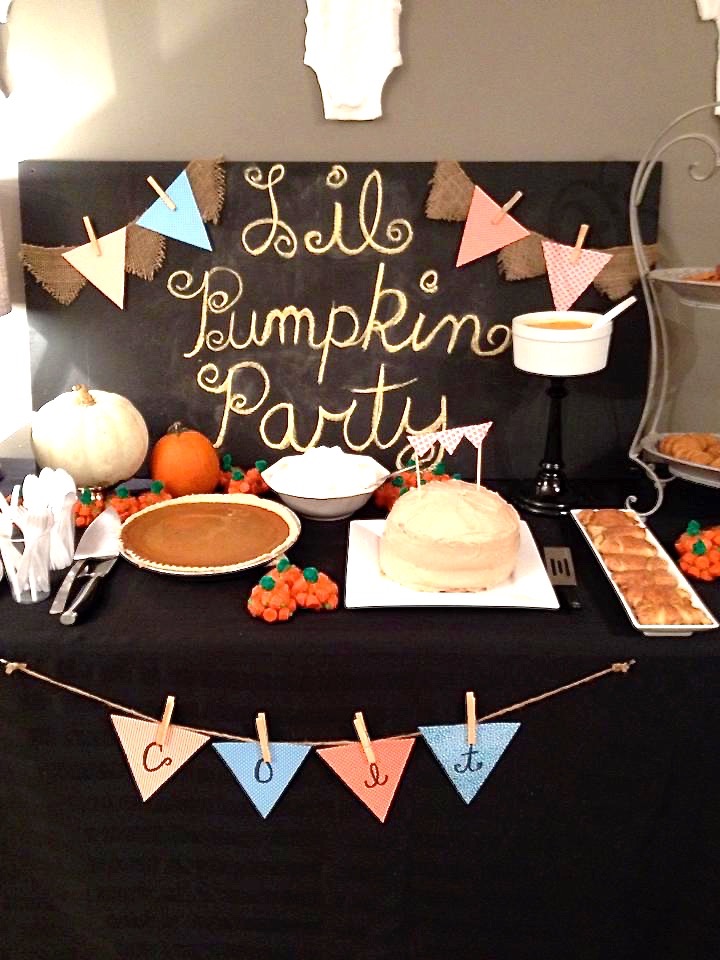 For the party favors, we had little mini pumpkin candy and incorporated that into our decor.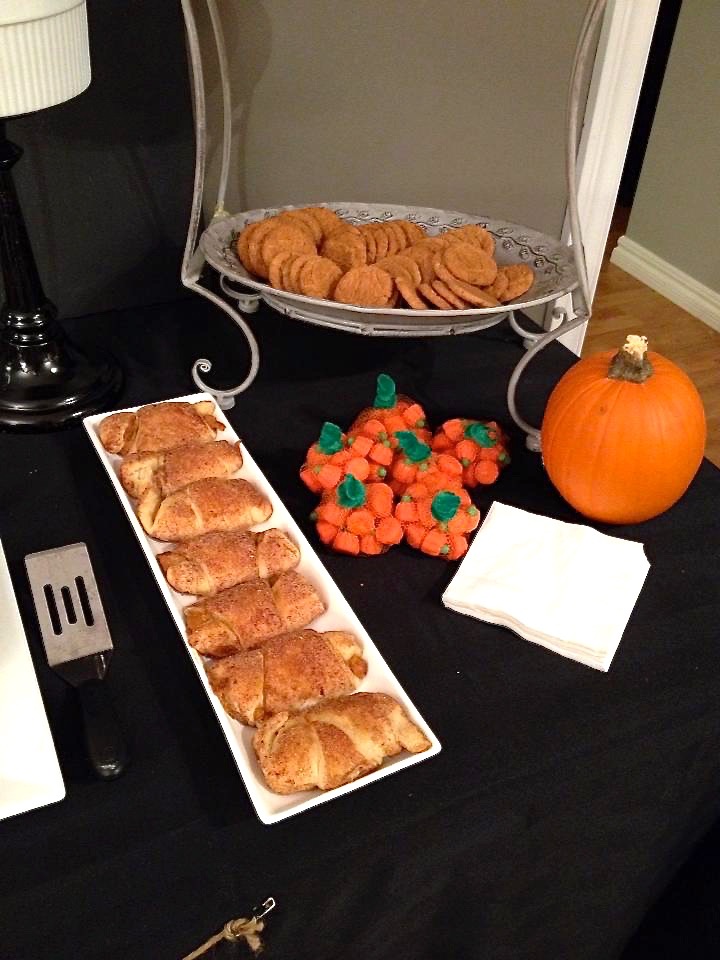 For the guest book, we bought the book "You Are My Little Pumpkin Pie" and had guests sign all throughout the book. I love this idea so that when momma goes to read to her little guy later on, she will always remember the party and how much her friends love her (and her babe).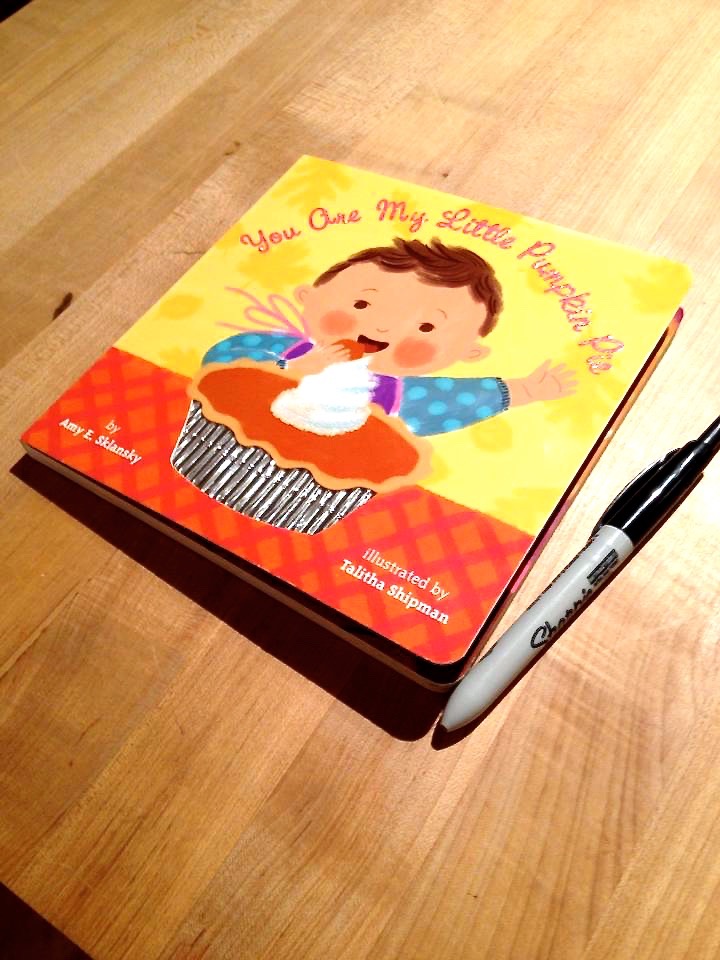 For the decor, we kept it relatively simple, using white and orange pumpkins. My friend knew what they were naming their boy, so we were able to incorporate that into the party. We had a friend make an incredible felt pumpkin wreath, which I hung in the living room, above the fireplace. So amazing!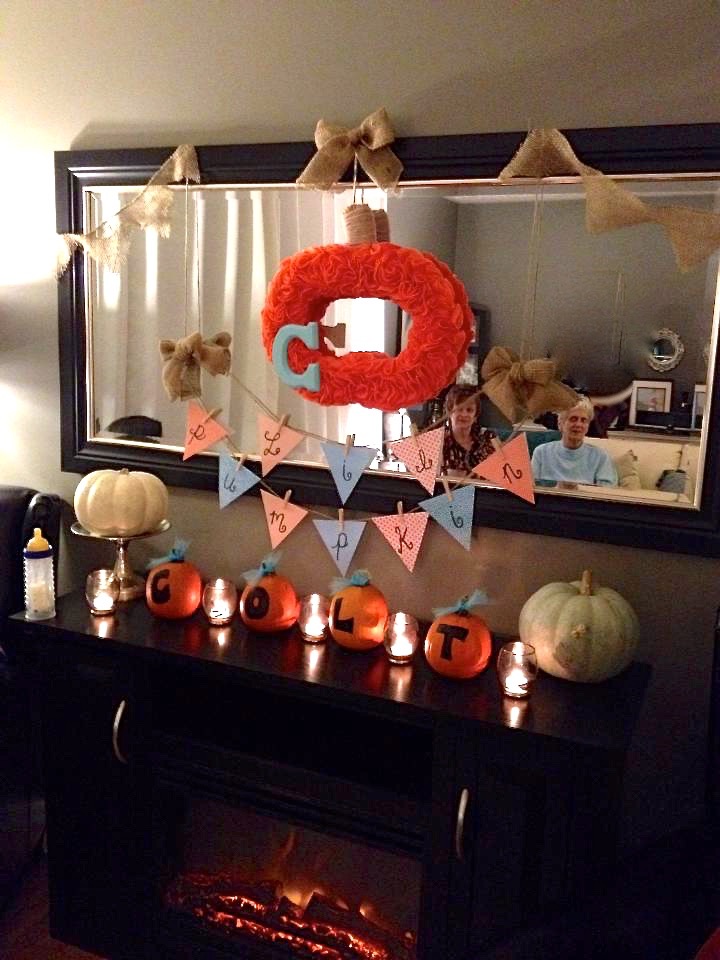 And that was our Lil Pumpkin Party, celebrating my friend and the lil pumpkin growing inside her! I think it's so important to celebrate these moments in your friends and families lives. It doesn't have to be a huge affair (I think we had less than 20 people all together). But just a little something with some thought put into it to show your friends how much you care for them and are celebrating these huge events and miracles happening in their lives!
So who are you celebrating today?
Happy Halloween Weekend! Stay safe and don't eat too much candy!
Love & Blessings,