It's hard to believe Christmas is only two weeks away! Our tree is up and now I'm starting to feel the pressure of making sure everything is in order, from holiday parties to Christmas presents! This time of year is so incredibly busy, but I absolutely love it!
What about you? Are you ready for Christmas? How's your shopping going?
Are you one of those last minute shoppers frantically racing through the aisles on Christmas Eve looking for whatever is left on the shelves? Do you avoid the stores and shop online from the comfort of your home? Or are you planning out your Christmas list once the New Year strikes, scooping up deals all year round?
I think I fall somewhere in the middle – while I love to plan, time doesn't always allow for me to be as organized as I'd like when it comes to holiday shopping. Honestly, I feel like many parents out there are in the same boat – wishing to be more on top of things, but struggling to find the time to really plan and shop.
That's why I'm so excited Walmart launched the Walmart Toy Academy, to help parents find the perfect toys this holiday season, toys their kids will absolutely love and cherish at prices parents can afford. Toy Academy features the season's must-have toys, organized into various lists such as Top Trending & Collectible Toys and Top Toys under $20 to name a few– plus you can easily search toys by age, price and interest. With so many options for kids at any age and at any budget, this new tool offers a convenient one-stop shopping destination for all the children on your list.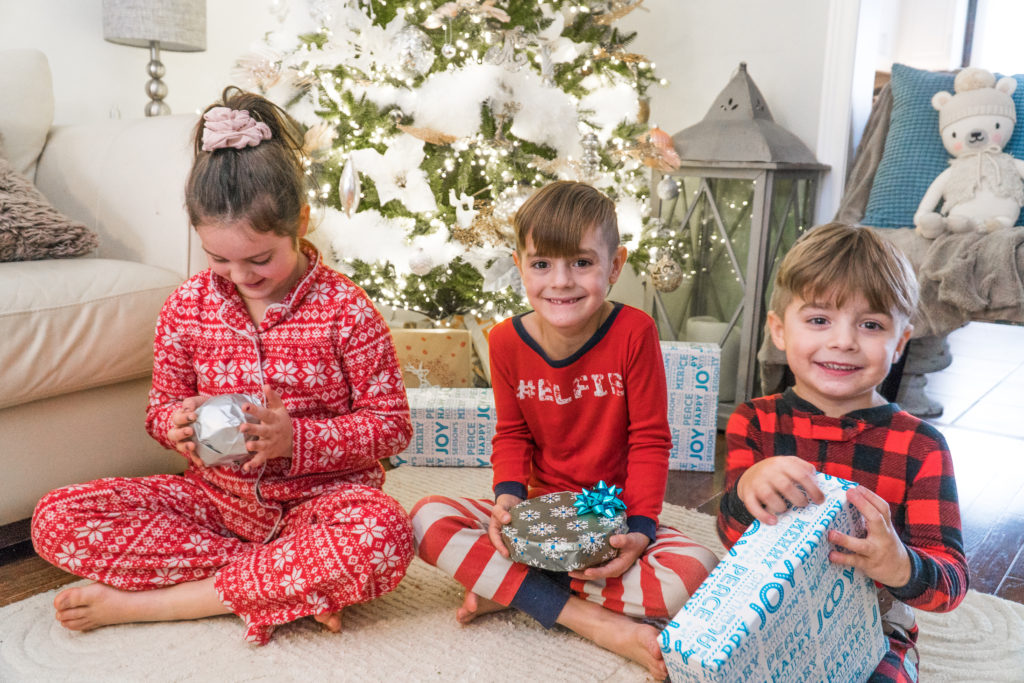 We were lucky enough to give the kids a few of the items on the "Top Toys Under $20" list as early Christmas presents – and let me tell you, their reactions didn't disappoint!
Let's start with the oldest, my daughter. She's seven years old and while she's starting to show some signs of desiring all things pre-teen, she still loves playing with dolls and mini-figures. We got her the L.O.L. Surprise Tots Ball ($13.87) as these are one of her most favourite toys at the moment. Part of the magic is that you don't know which exact doll you will get until you open it! She got the "It" girl who dawns oversized sunglasses and a large coffee travel mug to-go – Mom-approved!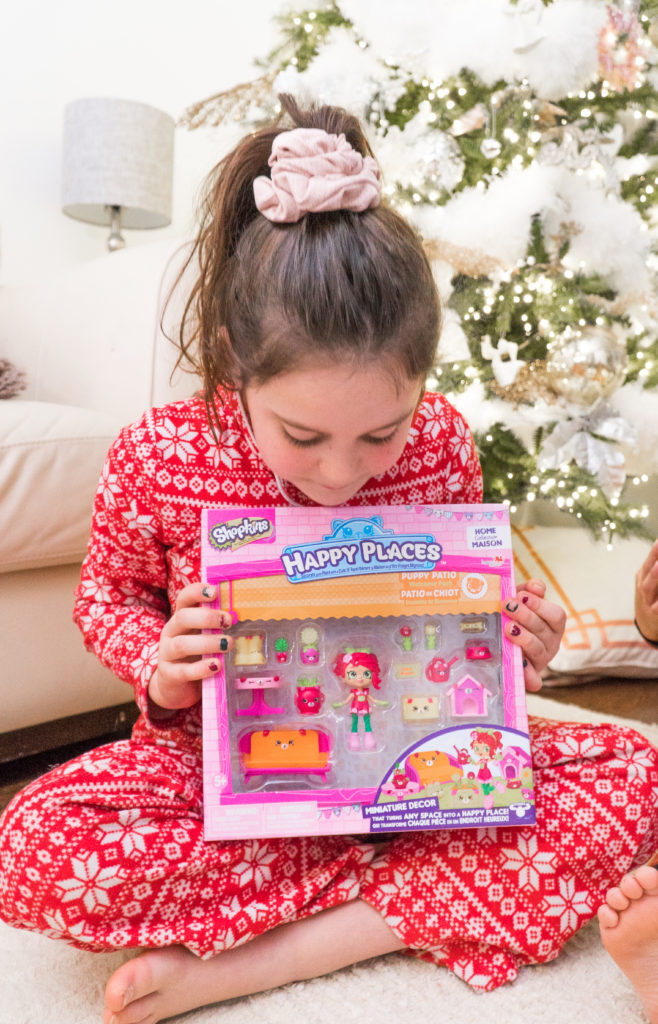 For her second gift, she received the Shopkins Happy Places Puppy Patio. She has been collecting Shopkins for a few years now, so she was thrilled to add some more pint-sized figures to her collection!
My middle son is all about LEGO. He is actually quite the master builder and could spend all day, every day building new characters and villages. So when I saw the new Mayka Toy Block Tape ($19.97), specifically built to bring LEGO, Mega Bloks, Kreo and all other leading toy block brands play to a whole other level, I knew he would LOVE it. And love it he did! This tape is truly one of the coolest things I've ever seen. You can stick it to just about any surface and play with it just like you would your regular LEGO. You can cut it to whatever length you'd like and let your imagination run wild. He currently has LEGO hanging upside down on his bedroom ceiling!
His second gift was Pie Face ($13.88), a game he's actually been requesting for Christmas. The game is pretty self-explanatory and one that both kids and grown-ups alike can have a lot of fun with. Assemble and add in some fresh whipped cream and be prepared for a lot of laughter…and of course, a lot of mess! Perfect for some good family fun during the holidays.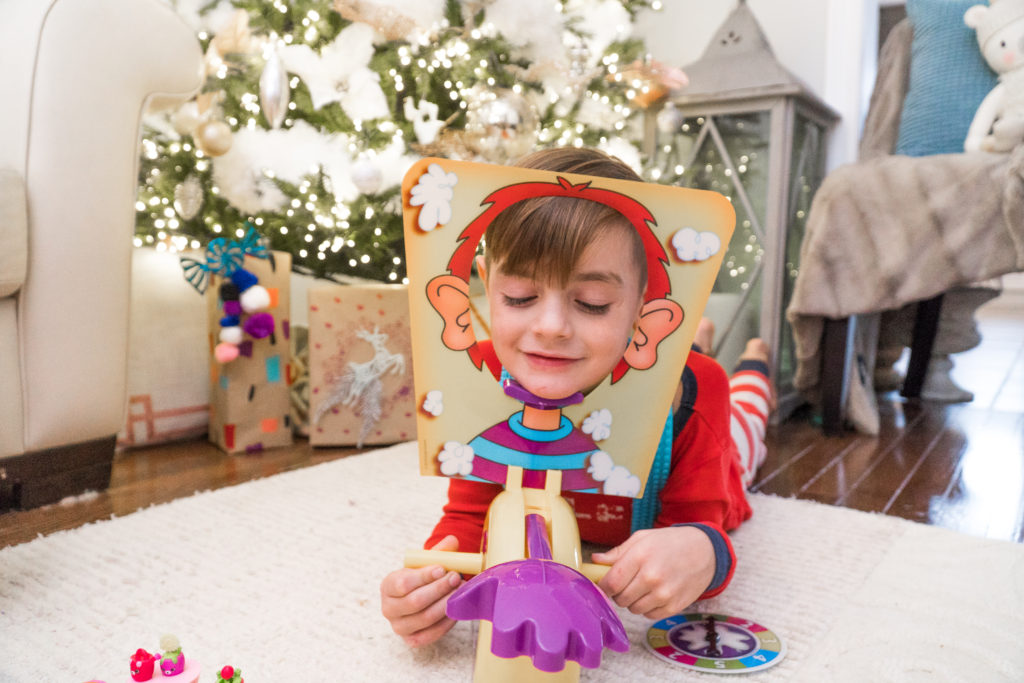 Finally, for my youngest son, he received a few of his favourite character toy sets including the PJ Masks Collectibles Set ($19.97) and the PAW Patrol Marshall's Fire Truck Vehicle ($17.94). He alternates pretty regularly between these two shows and which one is his favourite to watch, so he was thrilled to have new figurines to play with from both shows. In fact, there are a lot of great PJ Masks and PAW Patrol toys featured on the Toy Academy, to suit any budget!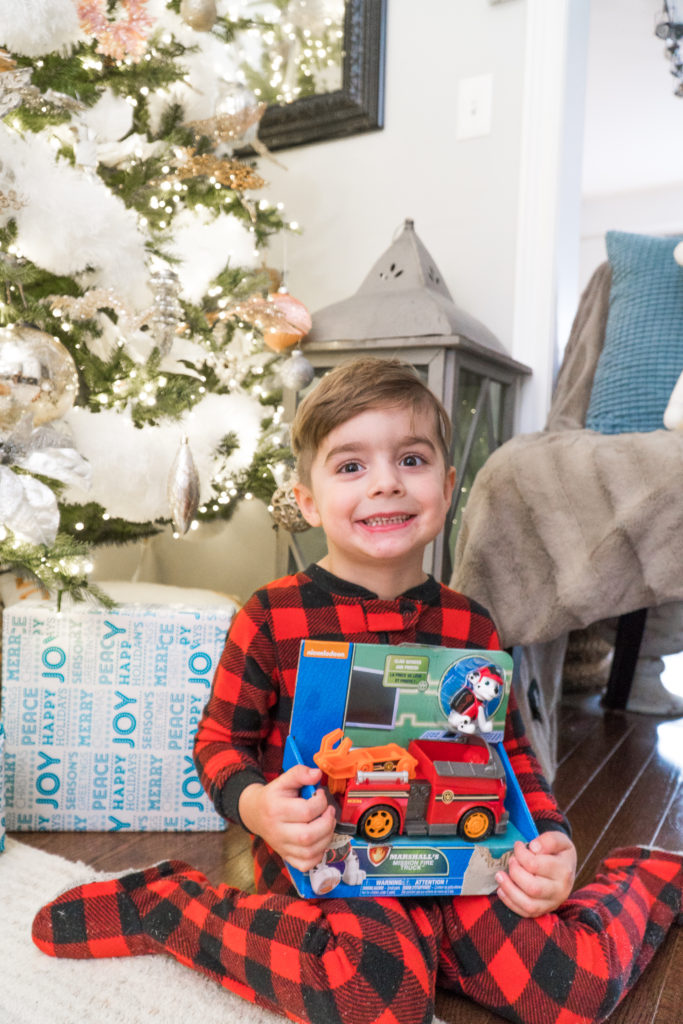 I think what I love most about the Walmart Toy Academy is that it makes online shopping even easier. Let's be honest, facing the crowds and long lines just about everywhere this time of year can be overwhelming, especially when you add a few kids to the mix. So why not sit back and relax in the comfort of your own home while checking off all the kids gifts off your list!
Taking the guesswork out of the search for the perfect gift is what it's all about this season to help you save time, money and your Christmas sanity!
Happy Shopping!
Love & Blessings,

Note: This post is sponsored by Walmart Canada as part of the Toy Academy program. In exchange for this review, I have received special perks in the form of products and/or compensation. All opinions on this blog are my own.