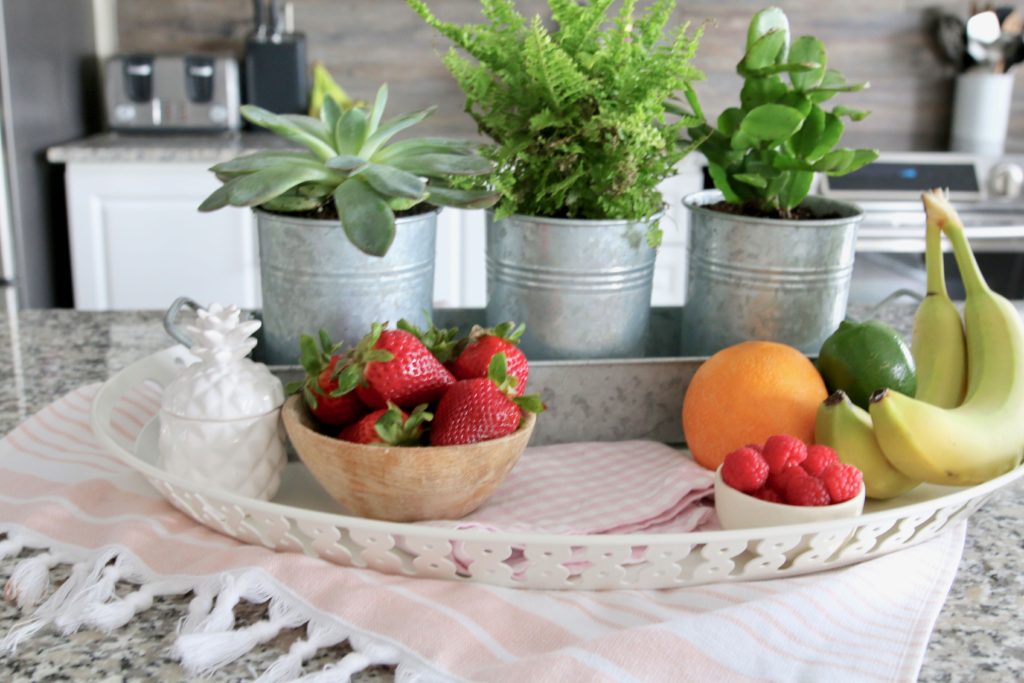 With Earth Day coming up this weekend, April 22nd, we've been spending more time as a family talking about ways we can help make the earth a better place for the us now but also future generations to come. We've been trying to teach the kids about saving energy, recycling and trying to be more green in our day to day lives.
And although we don't have a big green space around our home to plant trees, garden plants and grow our own vegetables (hopefully one day though), we've tried to add more green space in our home. We've upped our plant game in the home and I absolutely am loving how the fresh greenery really helps bring nature inside.

For my latest planter project, I decided to try a unique spin on a planter. Instead of going with a traditional planter that you can find at the local hardware store, I opted to use my four piece kitchen caddy from Wayfair.ca for a gorgeous countertop planter trio!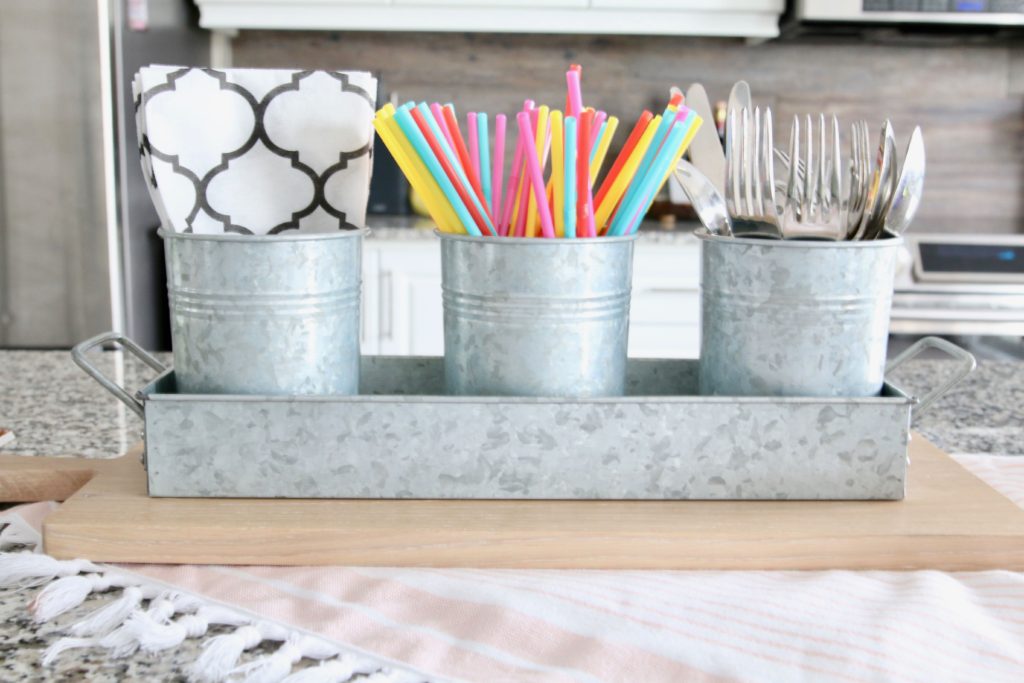 Traditionally, this is considered a picnic caddy for your kitchen counters, where you can put in cutlery, napkins and any other items you'd like to have easy access to or on display. Because its galvanized metal, this caddy can be used indoor or outdoor, which makes it great to have on display for summer entertaining!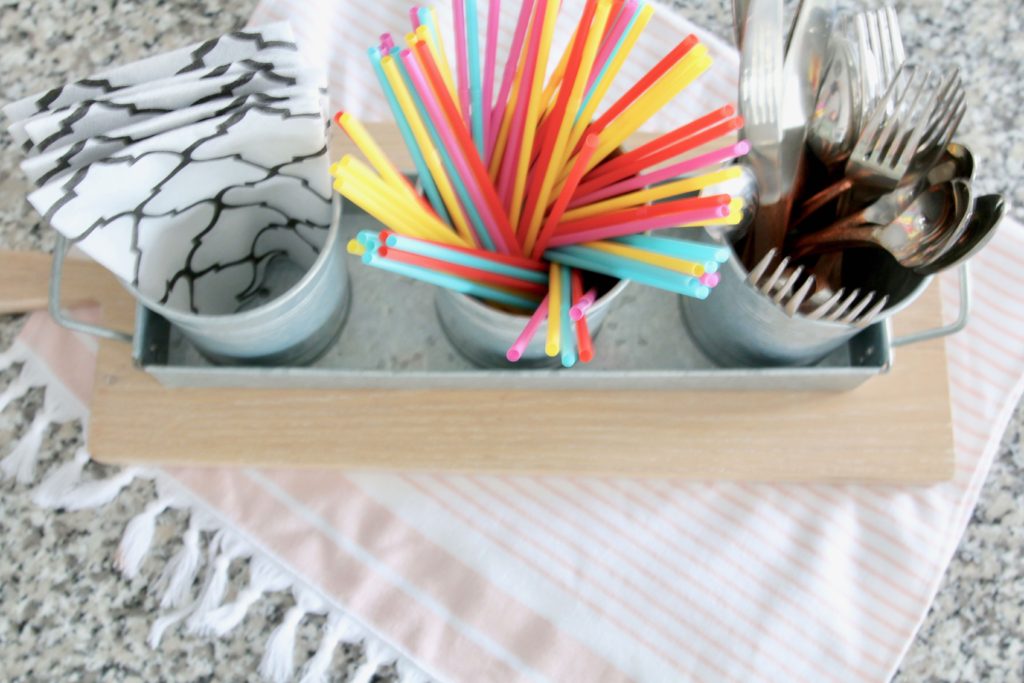 I thought it would make the perfect planter though, for the new trio of plants that I found at my local nursery and add that pop of greenery my countertops so desperately needed.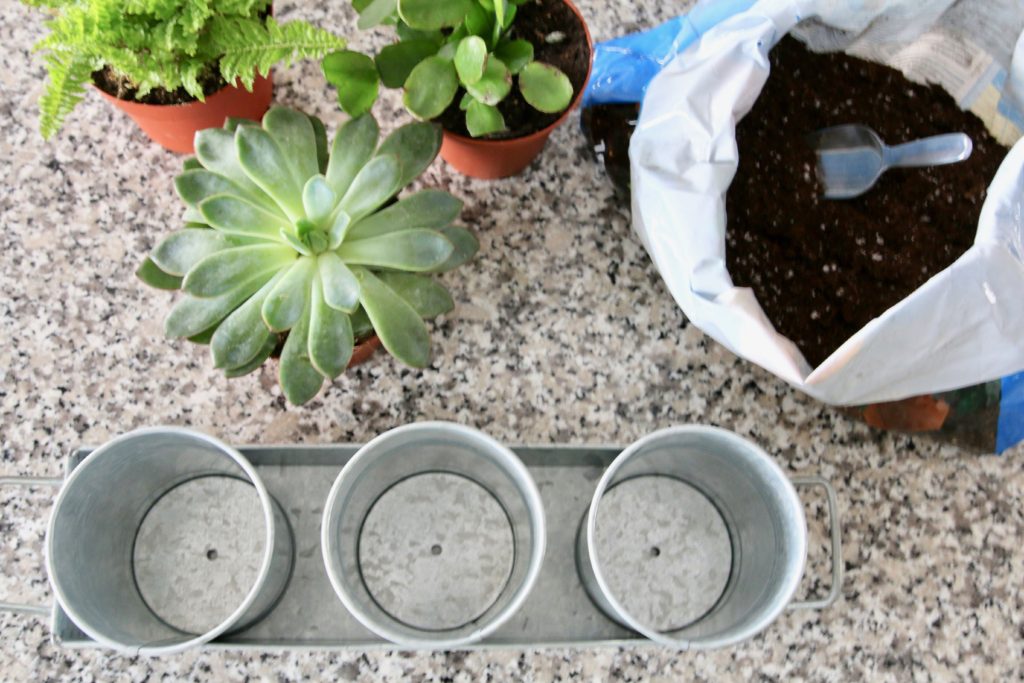 I found three plants, in various sizes and shades of green to complete the project. First was a beautiful ruffly fern. To be honest, I'd never seen a smaller, more upright fern like this. It is so CUTE! Then I grabbed two succulents: an echeveria, which is shaped like a rosette and the other succulent is some kind of cross between a Christmas cactus and a Jade plant. I know, I should know what they are called, but I really am not an expert when it comes to plant names!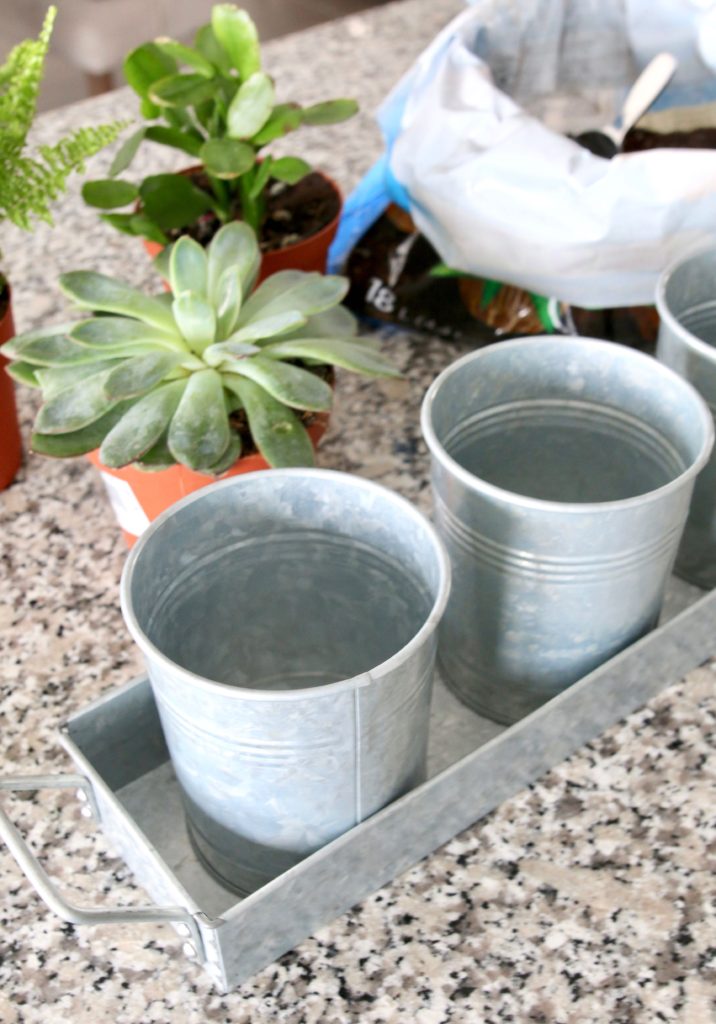 I didn't have any rocks on hand, but if I did, I would have put some along the bottom of the containers to add drainage. The good news is that these galvanized containers have a hole at the bottom, which makes it perfect for any excess water to drain out into the large tray.
Simply add in some dirt and transplant the plants into the new planters!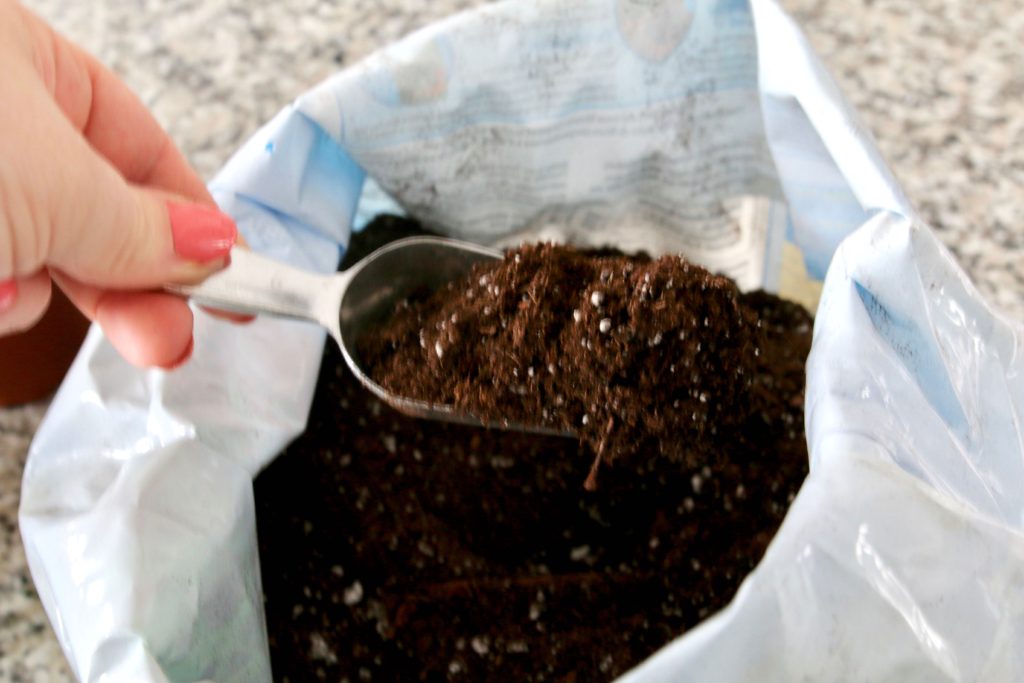 And it's that simple!
You can choose to then style the planters however you'd like. At first, I simply layered it on my kitchen island with a tea towel and a longer cutting board. I found adding those layers helps ground the planter and make it more of a statement in the center of the island.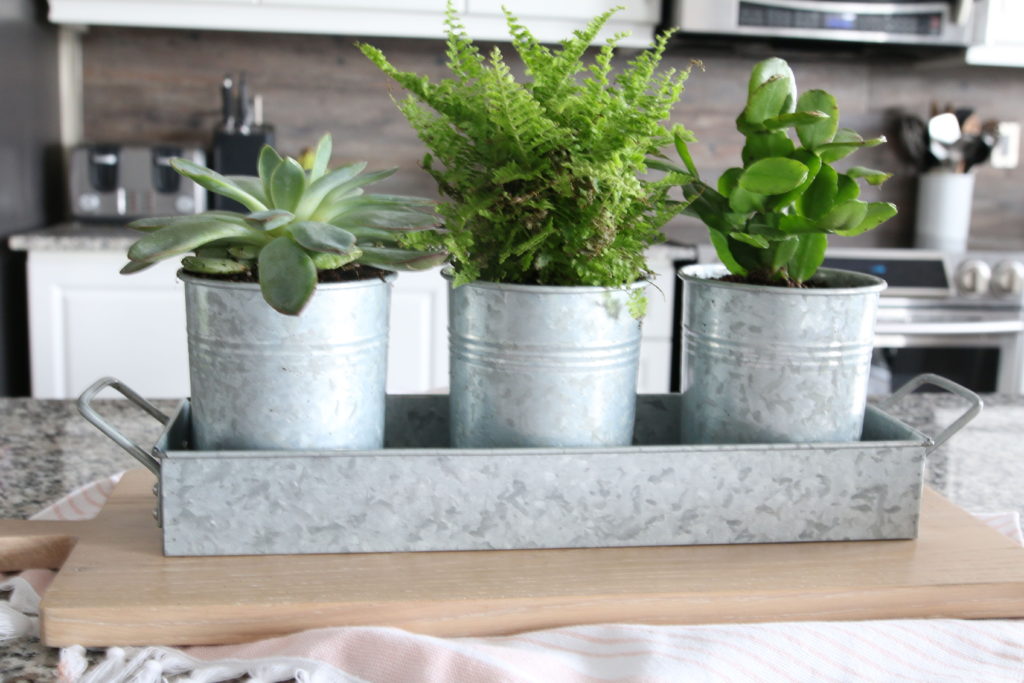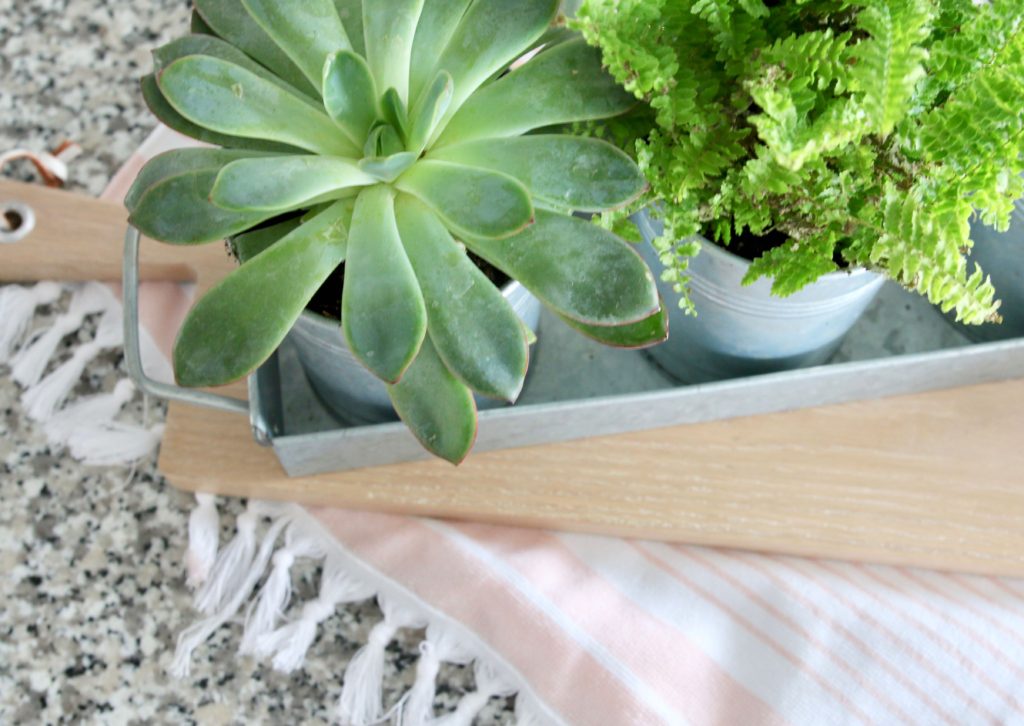 Then I decided to play with the arrangement and make more of a combination fruit bowl out of it. I layered in another oval tray that I found in my decor closet, as well as a second tea towel and then added in some fresh fruit.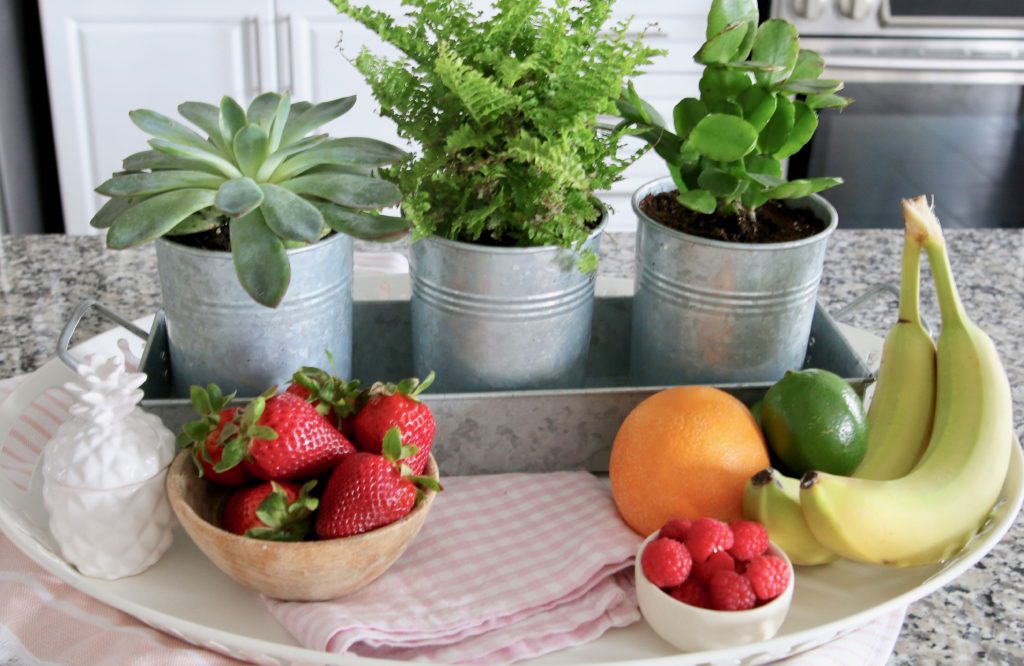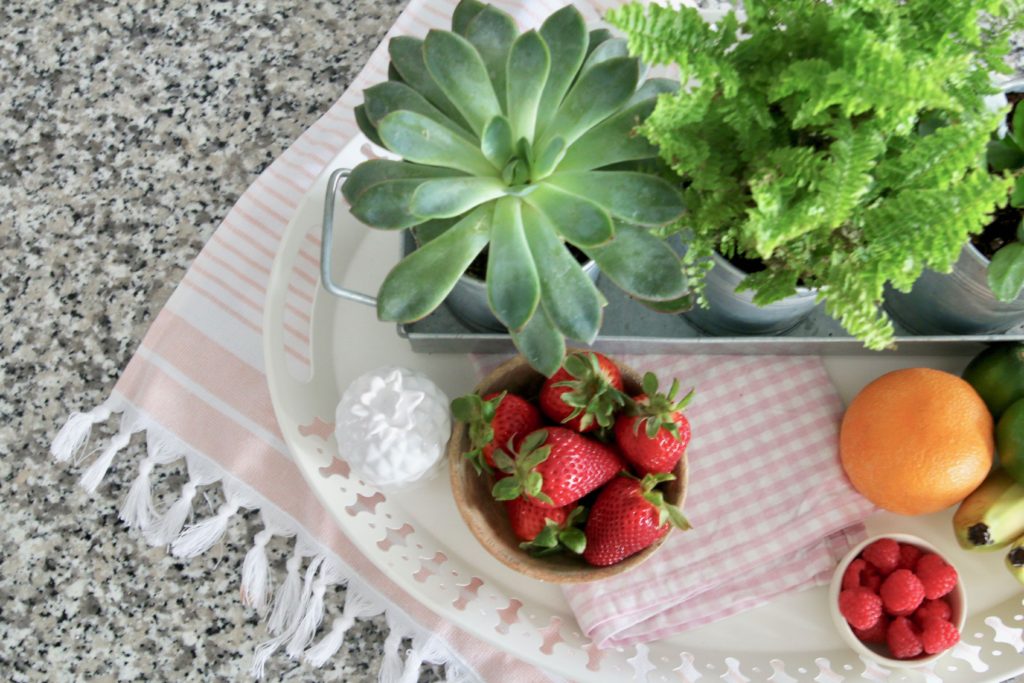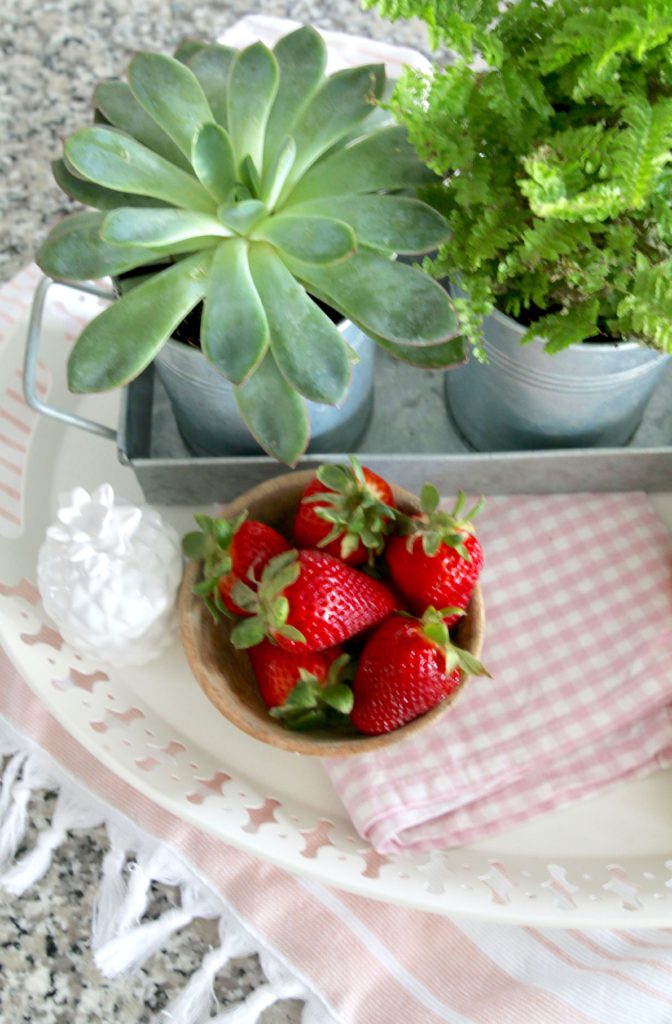 I love thinking outside the box, or in this case, the planter, when it comes to creative DIY projects around the house. Just because something isn't designed for a certain use, doesn't mean you can't transform it and do as you please with it. I often find that it's when I step outside that design box and try something new that it usually yields the greatest results!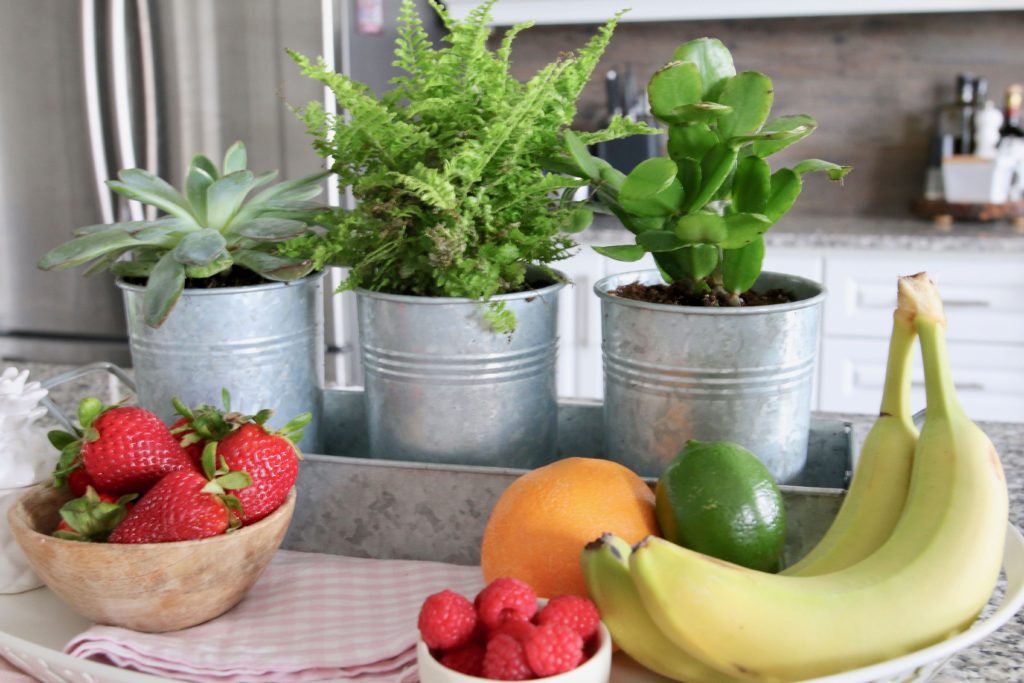 So make sure to check out Wayfair.ca to see all the amazing "planter" ideas such as these kitchen caddy's, milk crates, water jugs, sconces and so much more than you can use to bring some greenery indoors!