Traditionally at Christmas, many people gather together around their television, to watch some of the old classic Christmas movies, such as The Grinch, Miracle on 34th Street, The Christmas Story, etc.
All while those are all amazing movies, and ones that I've seen over and over again, for our family, we find ourselves watching the non-traditional Christmas movies, as our tradition.
One of our (ok, more like my husband's favorites) is to rewatch the entire Lord of the Rings trilogy every Christmas. We've also found ourselves binge watching television series on Netflix that we haven't had a chance to watch yet.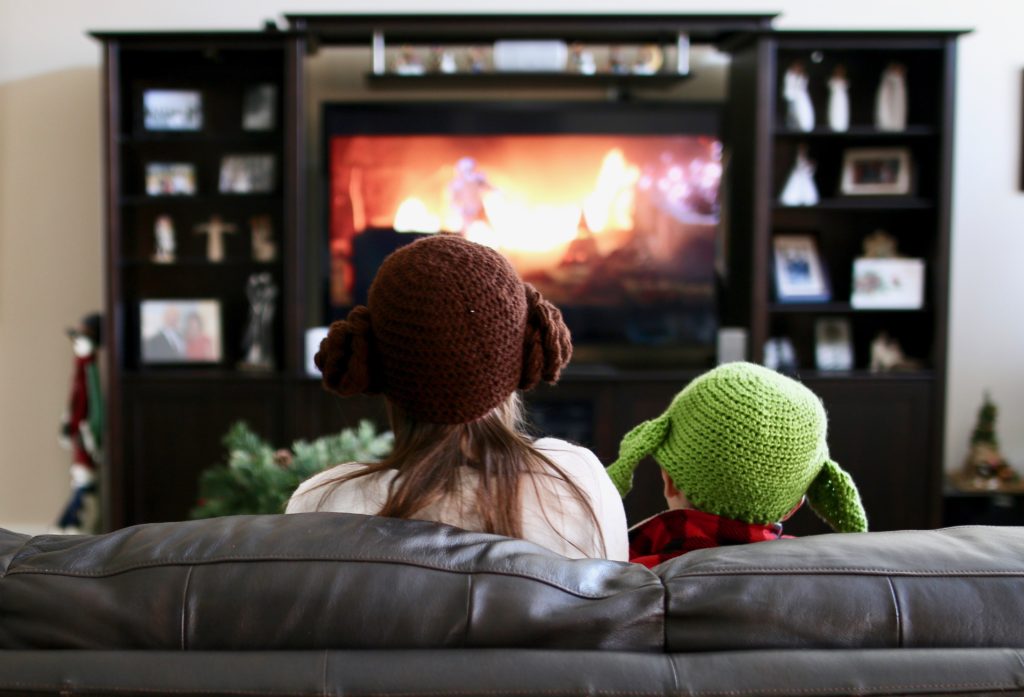 This Christmas, though, our kids have wanted to watch Star Wars. I think part of this obsession has been sparked because all three kids received knit Star Wars hats from my sister: my daughter got Princess Leia, my middle son got BB-8 and my youngest got Yoda. These hats are truly incredible, especially considering my sister just learned how to crochet this year and my kids seem to transform into these characters the minute that they don the hats!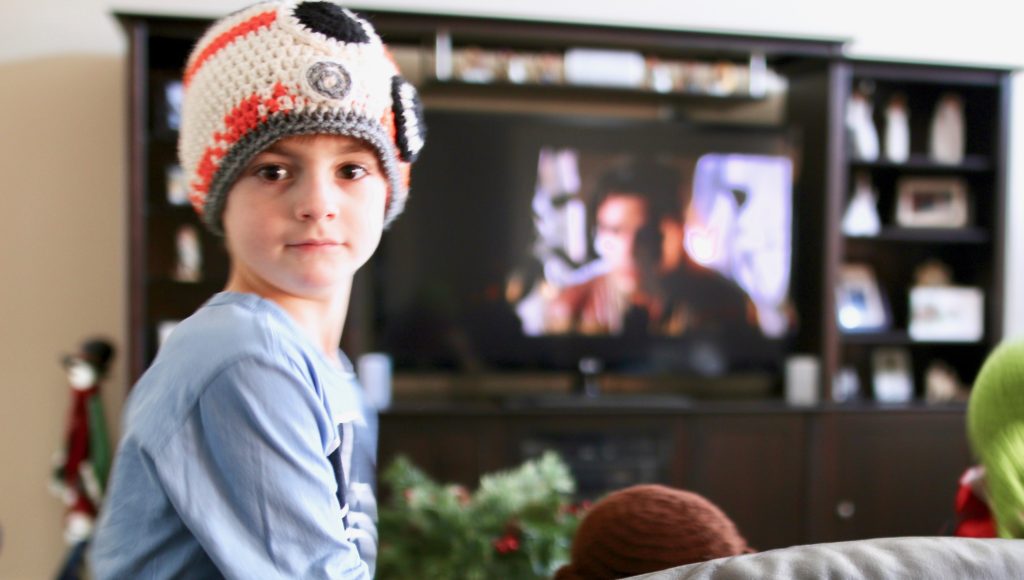 What makes this even more fitting this particular Christmas is because of the recent news of Carrie Fisher's passing, which has sent shockwaves around the world. Princess Leia has been a beloved character that multiple generations have connected with and so this loss is felt by those both young and old.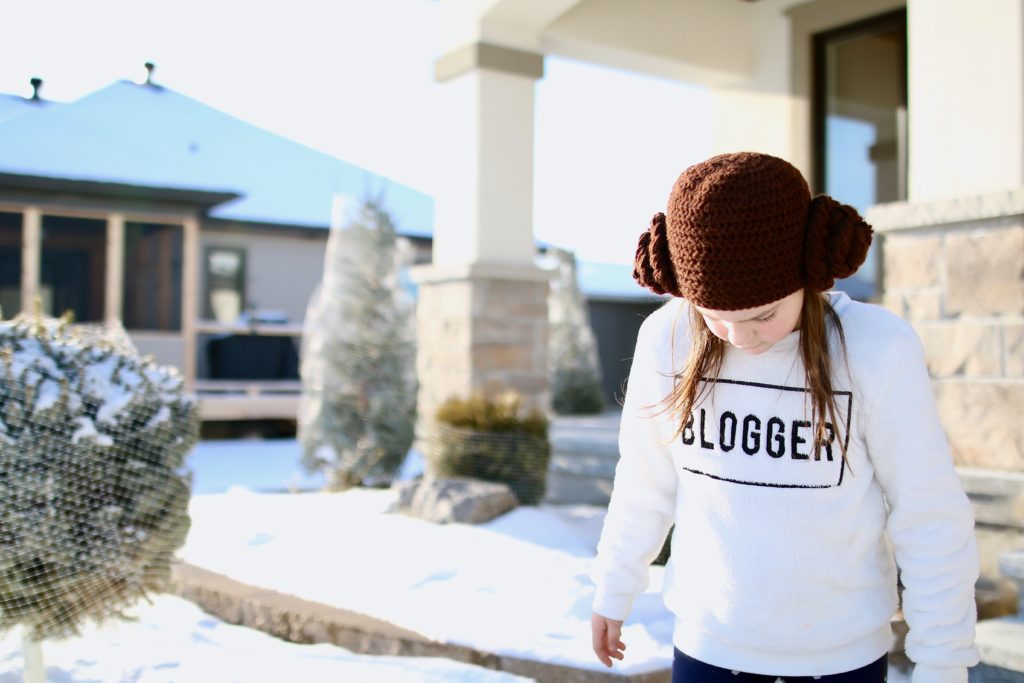 Because of this loss, it only seems fitting to rewatch all the Star Wars movies, while wearing her new Princess Leia toque! As we watch these classics together as a family, we not only remember a beloved icon, but we are reminded to cherish these moments with our family daily…because you never truly know when your time will come.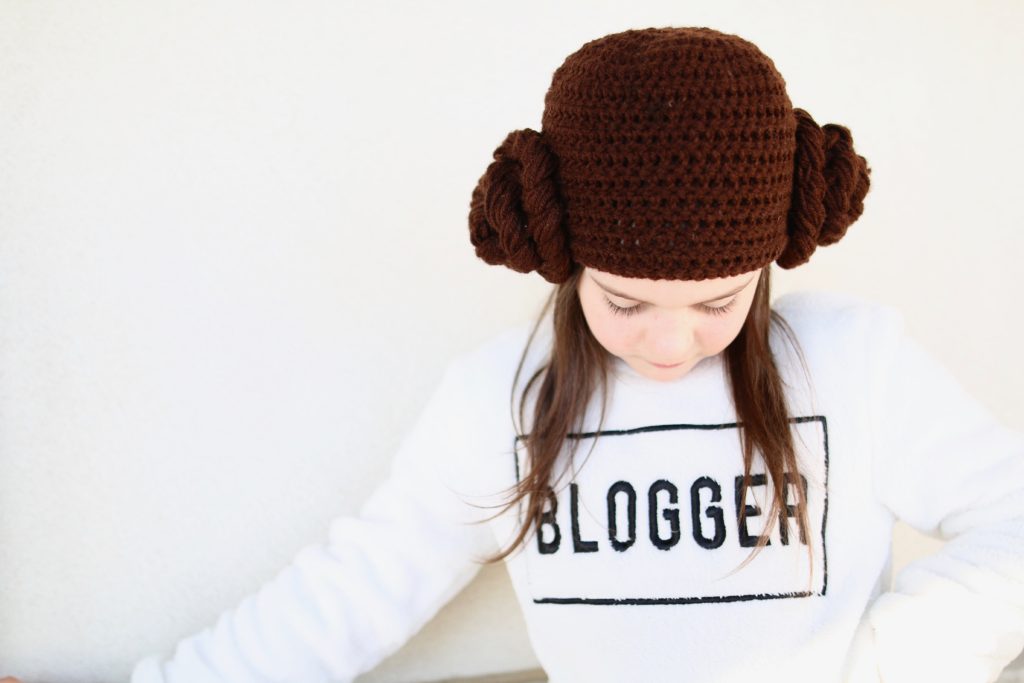 So I'm curious what are your favorite holiday classic movies/shows that you and your family love to watch? Are they the traditional ones or do you change things up and watch a family favorite? Let me know in the comments below.
Love & Blessings,