I haven't been shy about my feelings on how much I LOVE living in the GTA (Greater Toronto Area), with so many incredible places to explore. My only complaint is that I wish we had MORE time (and money) to explore them ALL!
Being a family of five, with all our kids currently under the age of five, we do have to be selective in what we think our kids can handle in terms of exploring, especially when it comes to going downtown Toronto. Places that are too crowded stress all of us out (ok, maybe not my husband and two year old). I want us to be able to explore new spaces while enjoying our time together but also without breaking the bank.
So when I was researching activities to do with the family on this past Family Day, I came across an article on blogTO that talked about the Art Gallery of Ontario and how they were transforming it into the Kids Gallery of Ontario for the day. I was immediately intrigued. While I'm not traditionally a huge fan of art galleries (and I'll be honest, the idea of bring three small kids INTO an art gallery to simply view the artwork doesn't sound that exciting), the activities that were listed actually sounded too good to be true!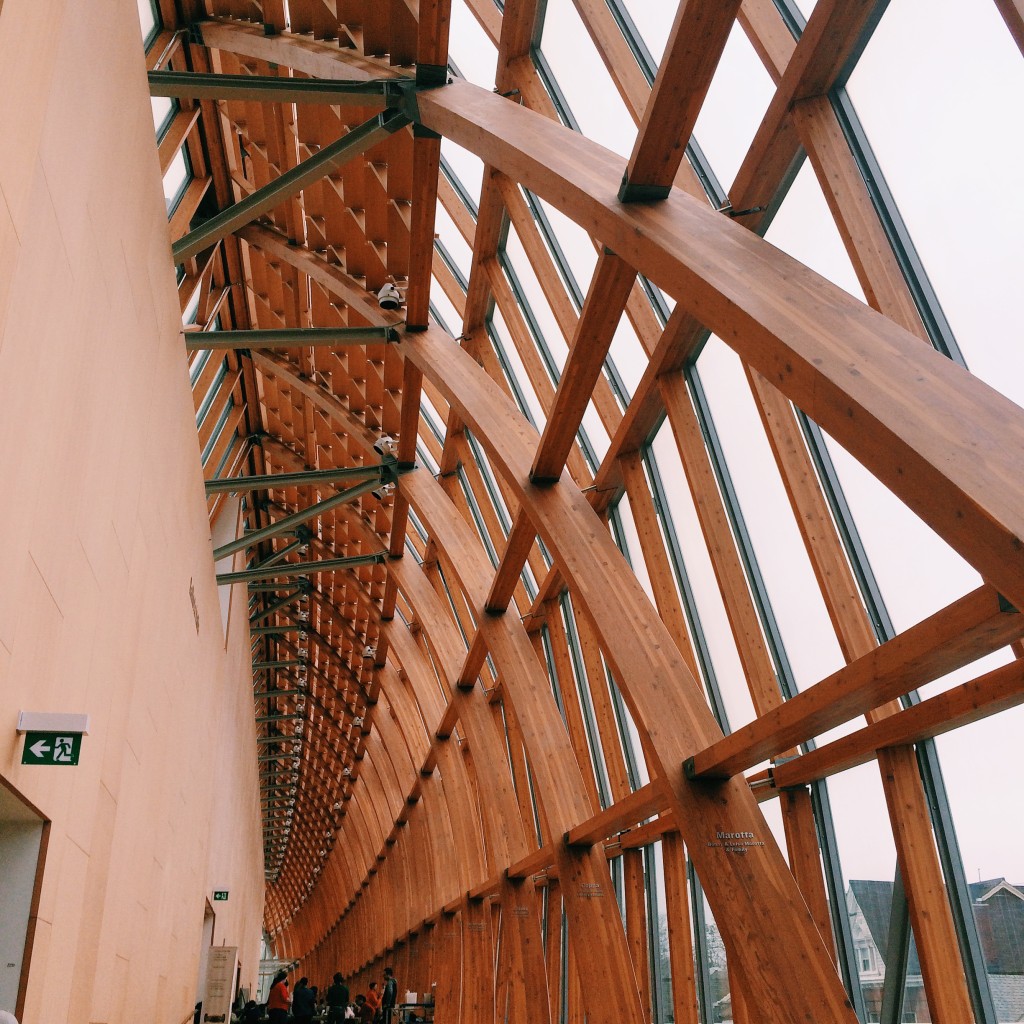 Knowing that my kids LOVE crafting and all kinds of exploration, I was pretty sure this would be a HIT! And at ONLY $39 for the ENTIRE family, this almost seemed like a bargain (especially compared to other museums, science centres, etc in Toronto).
We bought the tickets online, the night before, told the kids in the morning and after an extended family snuggle session (one of our all time favorite things to do), we got ready and hit the road!
I was a little concerned that it would be SUPER busy in there however, I was pleasantly surprised once we arrived. While it was definitely busy, it never really felt overwhelming. The AGO (Art Gallery of Ontario) did a GREAT job at spreading all the activities out throughout the building so it never felt too cramped.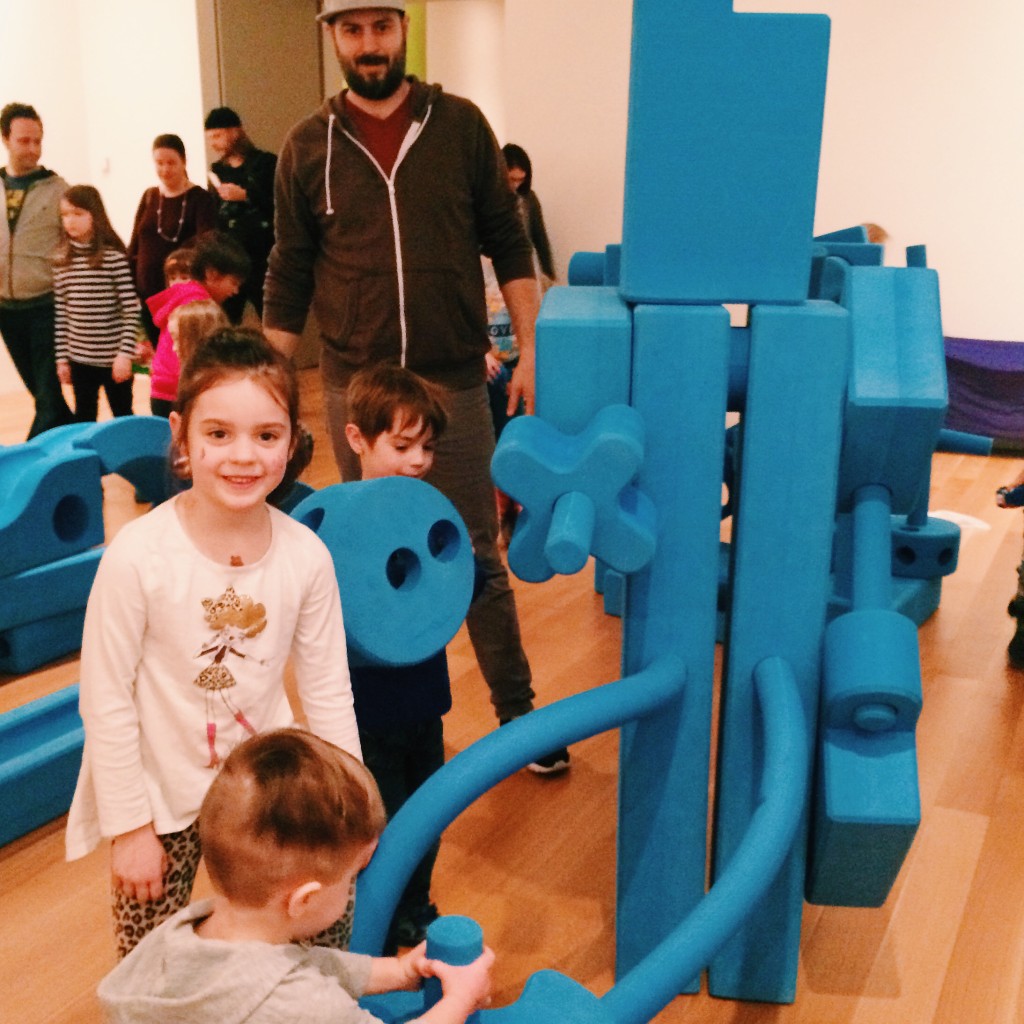 There were actually SO many activities that we couldn't possibly go do them all in a six hour period. Here are some of them:
– All day donate dance party
– Create your own mini-burger necklace
– Make your own stuffed pizza slice
– Create a cookie
– Bubble wrap busting
– Family yoga
– Superhero Self-portraits
– Imagination playground
And the list goes on. My husband and I actually said that the activities turned out to be even BETTER than we anticipated! Our kids didn't actually ever want to leave one activity because they were having so much fun, but we wanted them to try and experience all of them!
I think my personal favorite was making the pizza slice. They had everything so well laid out and the kids were free to create whatever kind of pizza slice their hearts desired. The inner crafter in me was excited to join in and design my own pizza slice!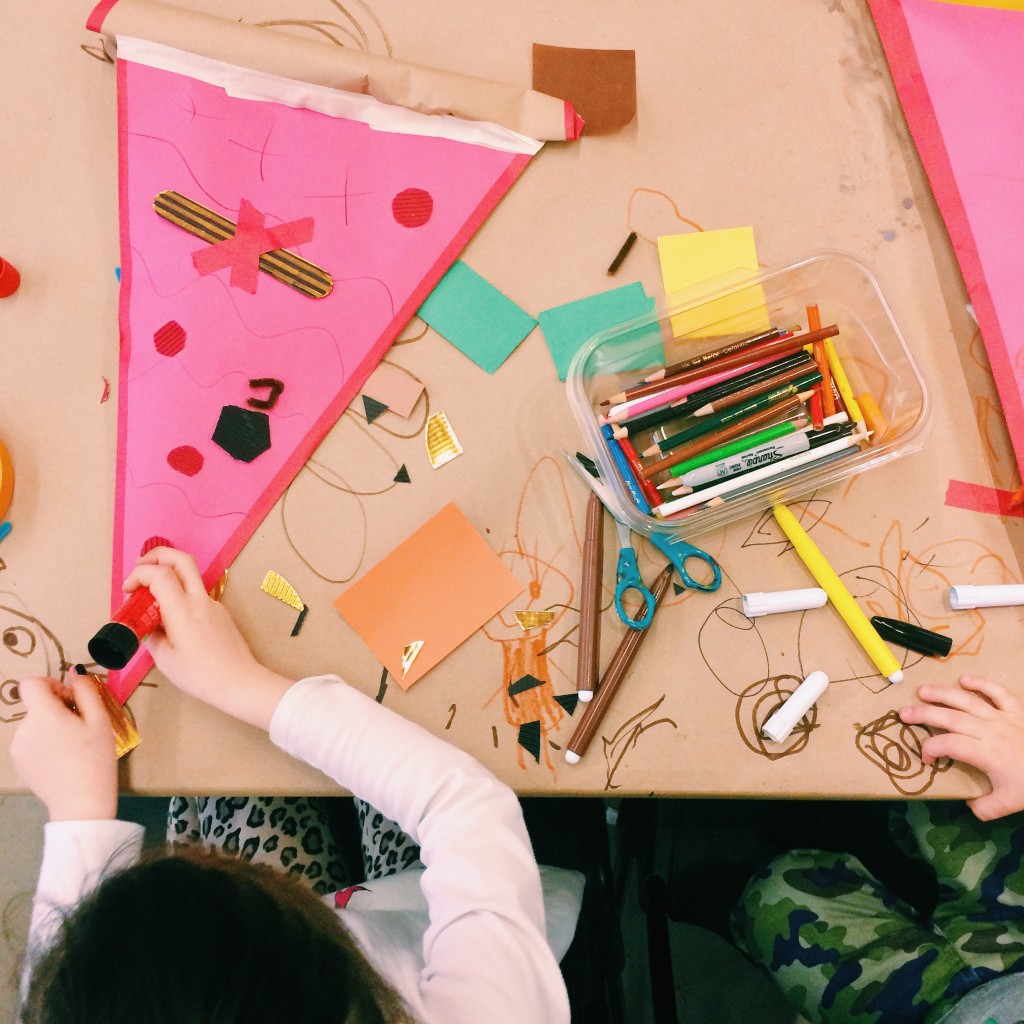 I think my kids favorite was the drop-in playtime in the Dr. Mariano Ella Hands-On Centre. This is a permanent centre that is always in use at the AGO and was FILLED with so many amazing activities. My kids could have spent the entire day in just this section. From the most amazing rotating craft table, to a dress-up closet with magical characters, to reading nooks, to all kinds of hands-on learning activities, the fun, imagination and learning that can take place in there is outstanding!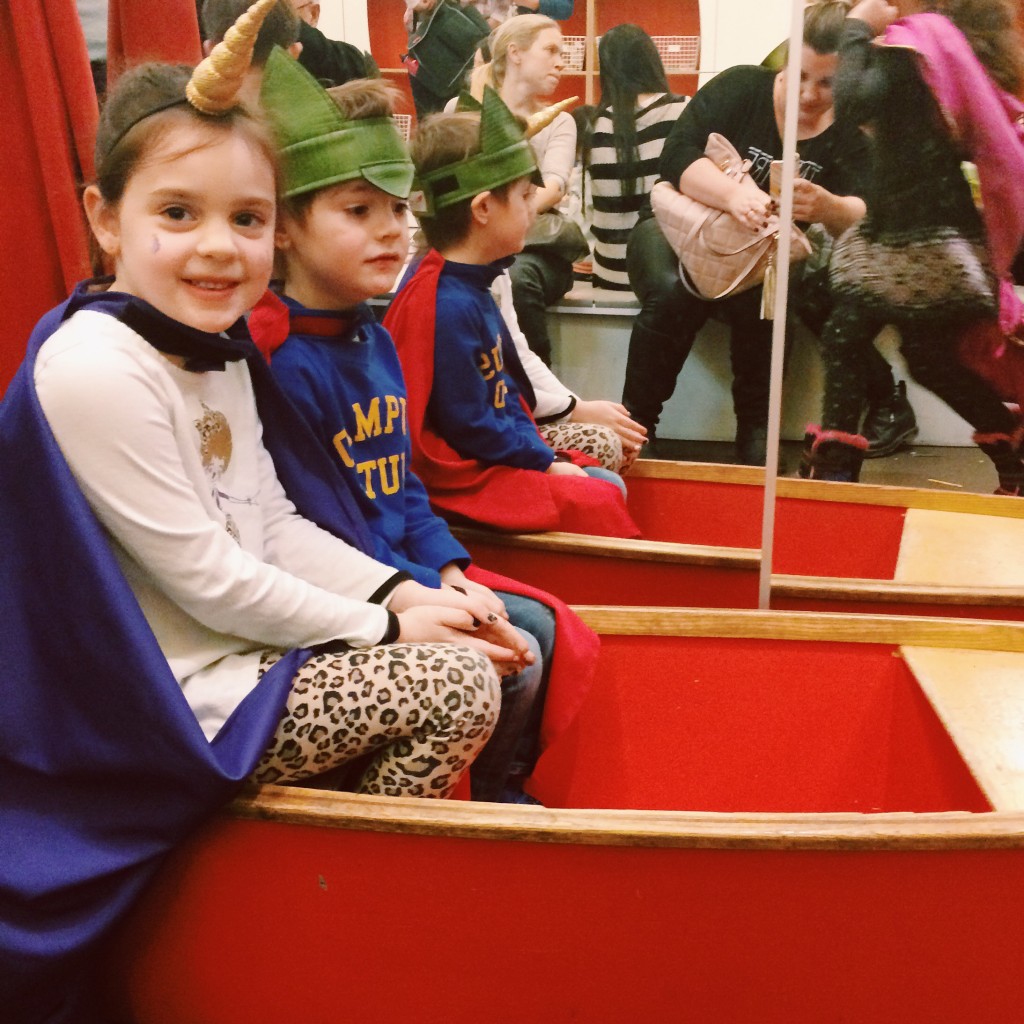 We ended the day with a super fun donut dance party, complete with donut dingies and a DJ! The perfect way to complete our time at the AGO, with lots of laughter and smiles!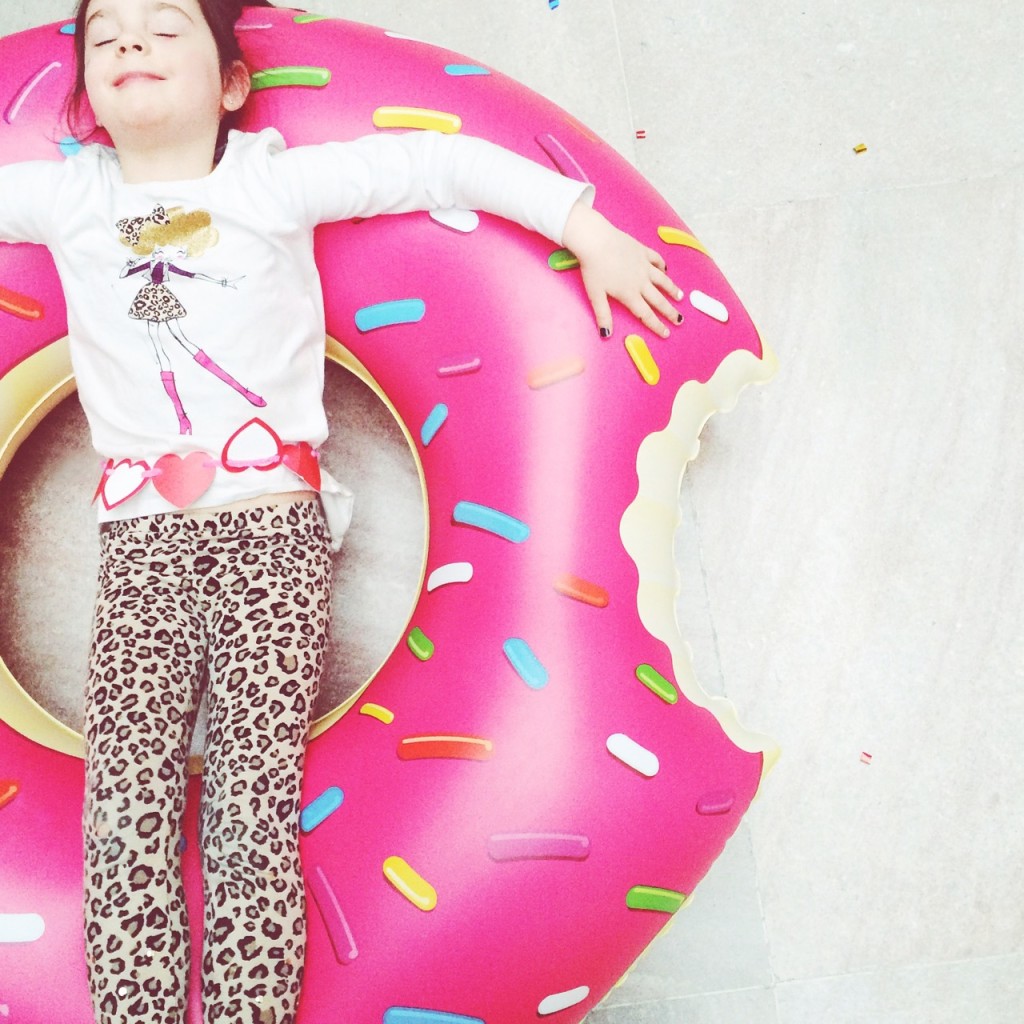 My kids have since said that that was the funnest family day EVER! My son just yesterday has already planned our NEXT Family Day for 2017, declaring that we are going to the AGO again!
The great news though, is that you don't have to wait another YEAR to take your family! The Art Gallery of Ontario hosts Family Sunday's every week from November until the end of April! They also have March Break drop-ins, Spring art classes and Summer art camps coming up! Make sure to check out their site for a complete schedule to see how your family can enjoy the AGO too!