By this point, you all know my deep love for everything FALL. From the cooler weather to the Fall decor to comfort cooking, I really embrace this season fully! Going to the pumpkin patch is literally one of my all time favorite things to do wtih my family and we have made it a tradition every single year since we've had kids.
But I do have a confession to make: as much as I LOVE going to the pumpkin patch — picking pumpkins, carving pumpkins and roasting the seeds — I really DO NOT like the TASTE of pumpkin! I know…crazy talk…but it's true! I have never gotten into pumpkin pie nor many other pumpkin-ey flavors.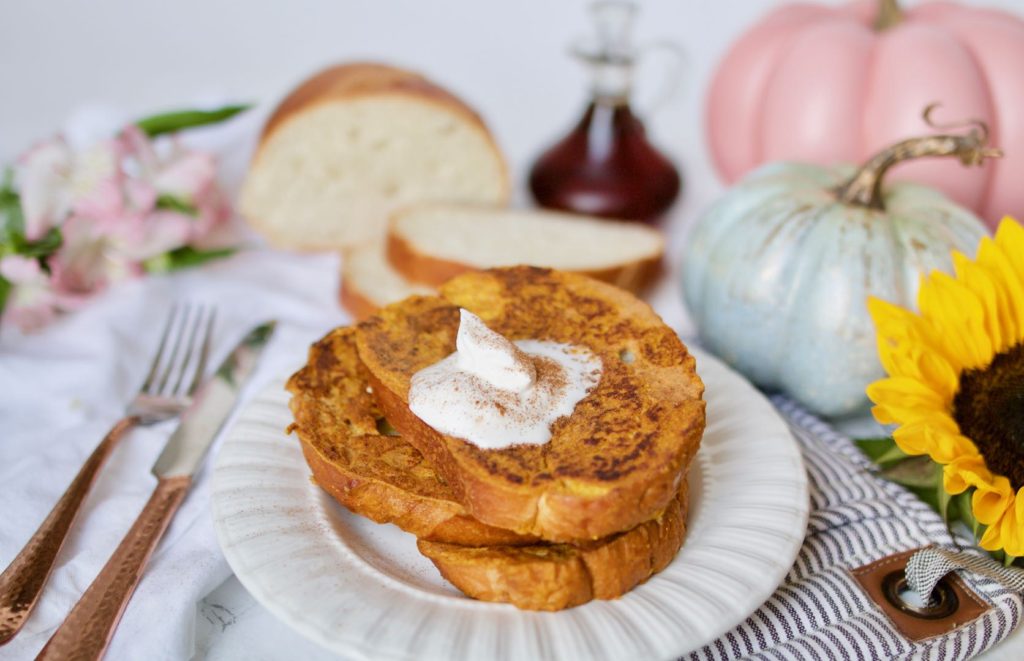 There are three exceptions though to my pumpkin-flavor dislike and they are: Pumpkin Spice latte from Starbucks (because I'm just like every other human out there who finds them delicious), Pumpkin Spice and Cream Cheese muffins from Tim Hortons (if you haven't tried those yet…stop what you are doing right now and go get one!) and this Pumpkin Spice French Toast recipe which I'm about to share with you!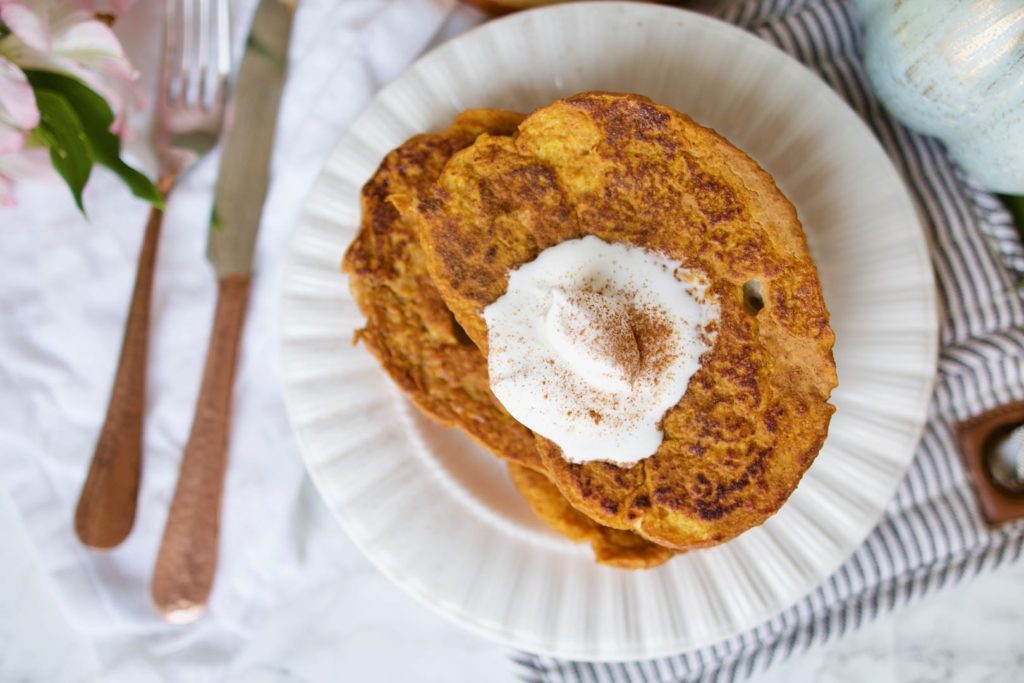 This is hands down one of the easiest and yummiest French toasts you will ever try. And if you are someone like me who isn't the biggest fan of pumpkin, you will definitely love this recipe because the pumpkin flavor is very subtle. There is a richness there that is so nice with the perfect amount of pumpkin!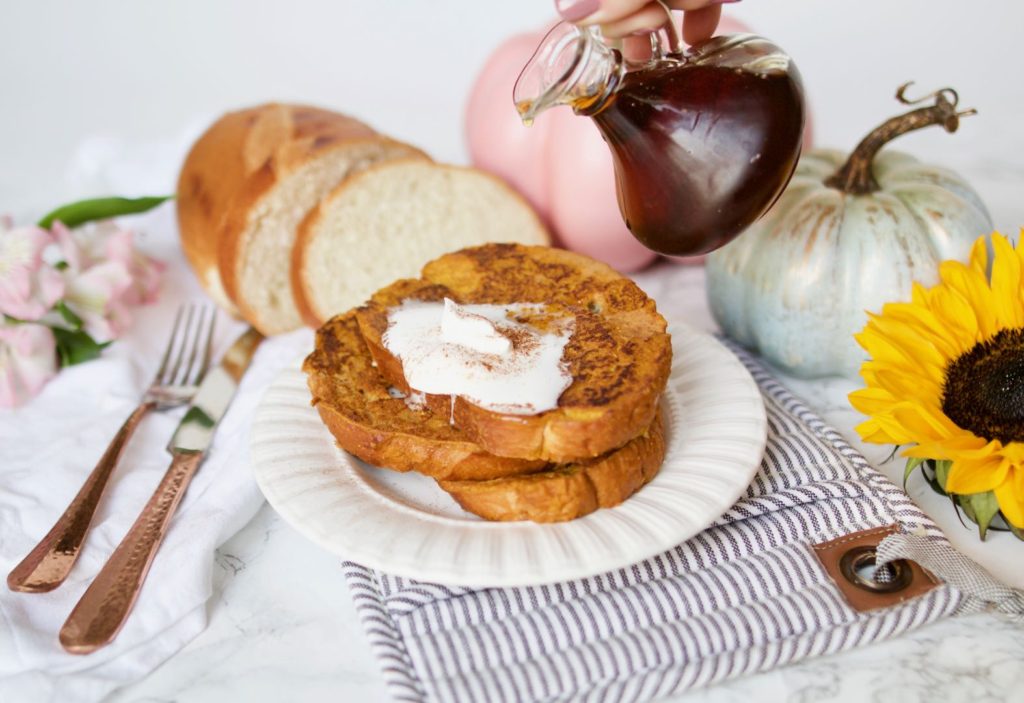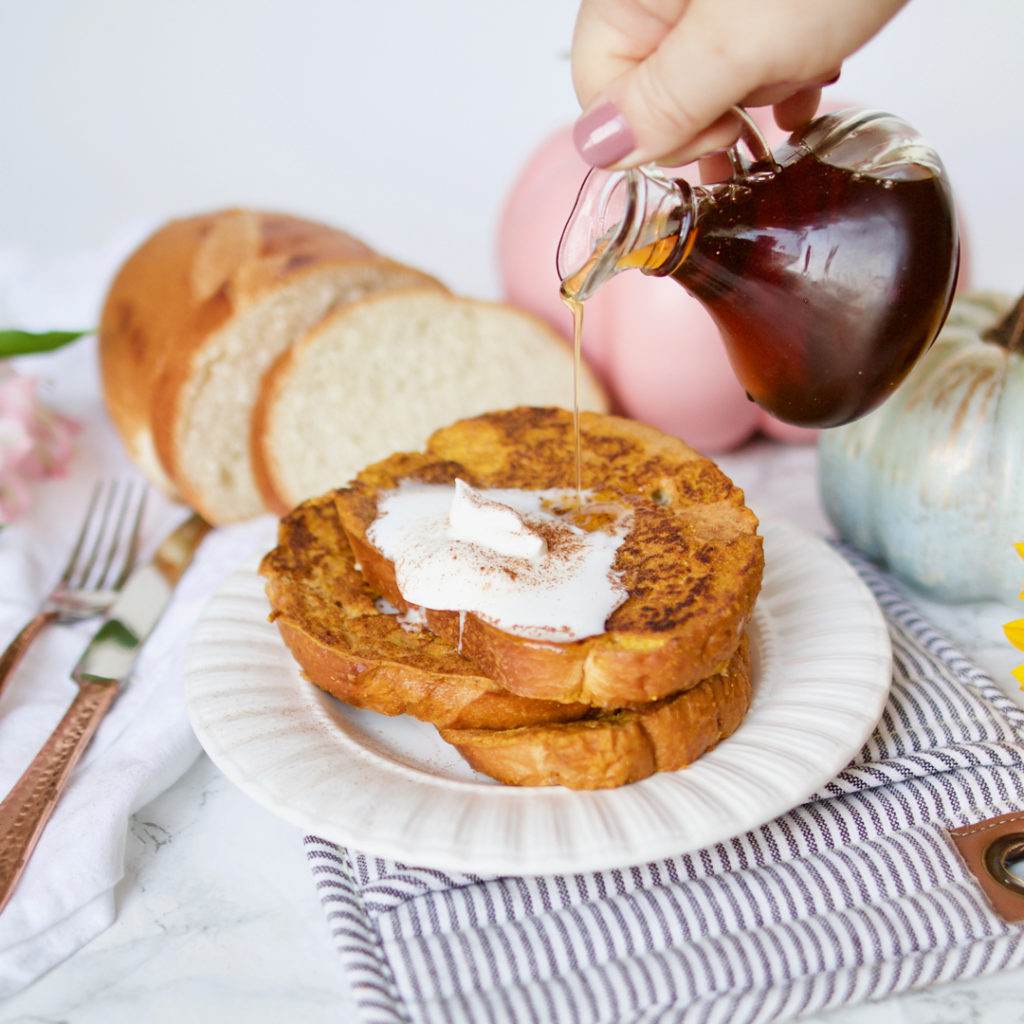 Make sure to also check out all the other fabulous pumpkin recipes from some of my blogger friends below too! So many different options to try and enjoy this Fall season!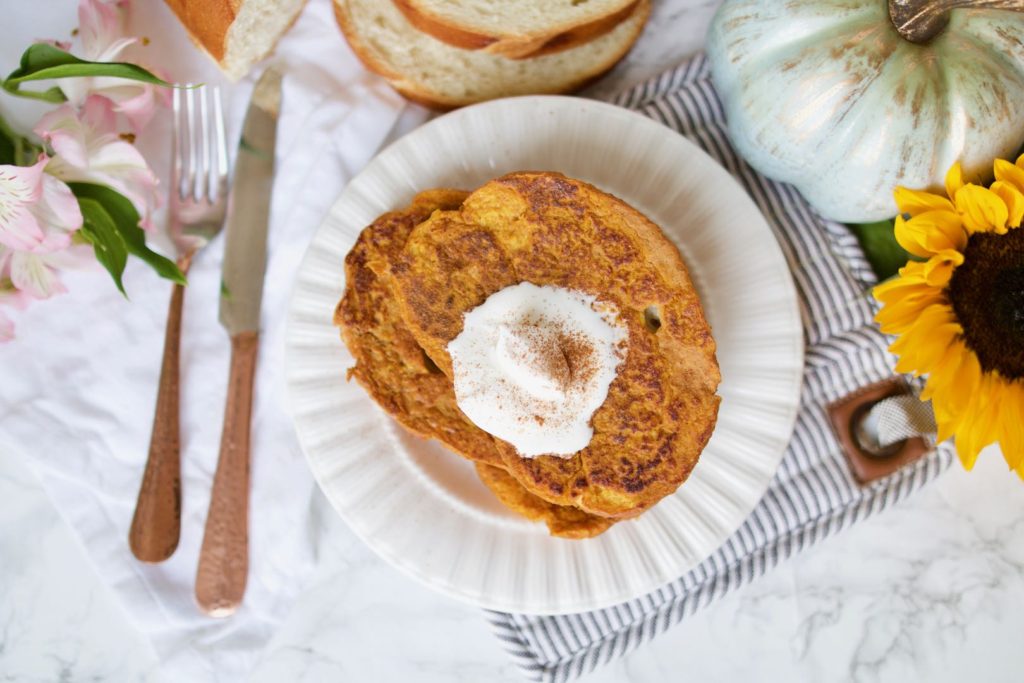 Pumpkin Spice French Toast
2017-09-26 14:48:16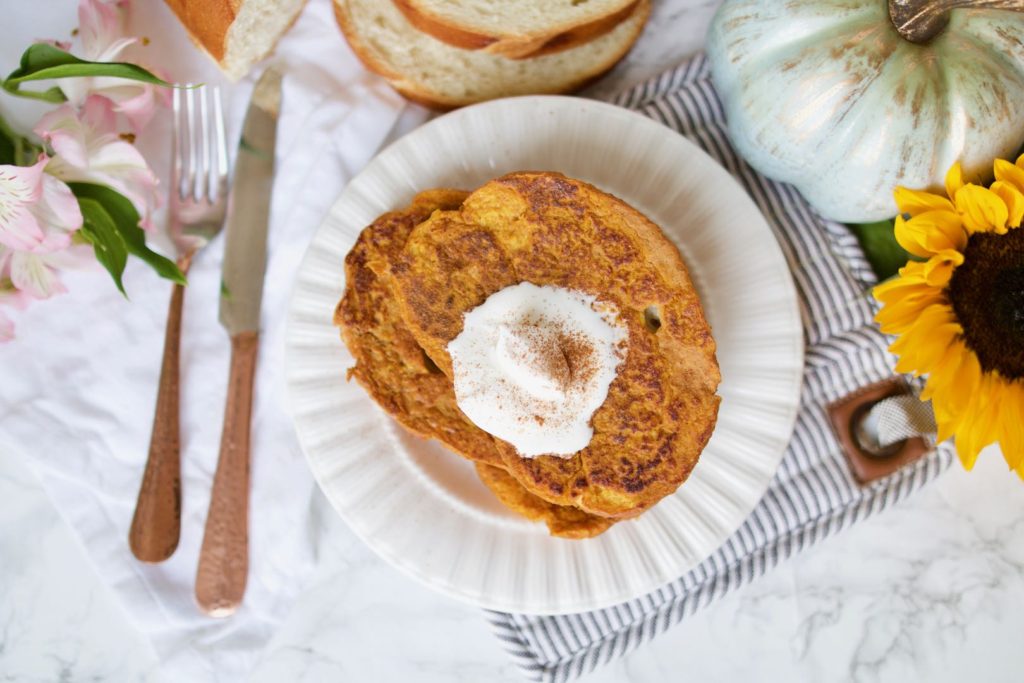 Ingredients
3 large eggs
3/4 cup pure pumpkin puree
1/2 cup milk
1 tsp pumpkin pie spice
1 loaf of fresh bread, like a brioche, sliced into half inch slices
Instructions
In a large but shallow bowl (think pie plate), whisk together ingredients
Heat a large non-stick griddle to medium heat. You may want to spray with non-stick or grease with butter.
Dip slices of bread into mixture, coating the bread on both sides with a thin but even coat
Place onto griddle and cook about 2-3 minutes per side, depending how hot your griddle is.
Option toppings: whip up some fresh whipping cream and top the toast once done and serve!
Amidst the Chaos https://amidstthechaos.ca/
Here are 6 more delicious pumpkin recipes!
Pumpkin And Ricotta Stuffed Shells – Motherhood in Stilettos
Pumpkin Cheesecake Brownies – Lazy Moms Blog
Slow Cooker Pumpkin Cinnamon Rolls – Mom Wife Foodie
Mini Pumpkin Pies – Honeysuckle Blog
Pumpkin Bread With Brown Sugar Topping – Mom Beyond Mom
No-Bake Protein Pumpkin Apple Pie Bites – The Mother Overload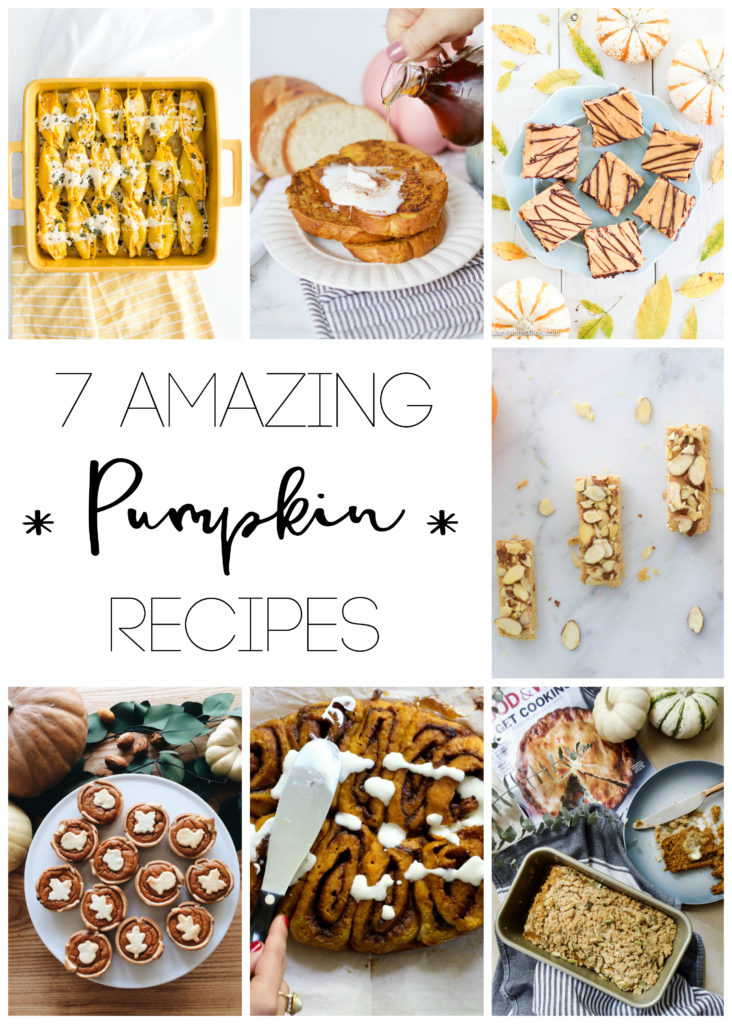 Happy baking!
Love & Blessings,