When it comes to my kids footwear, I'll admit it, I've been cheap. But let's reason together for a second. Buying multiple pairs of shoes, for three children can become quite costly. You need running shoes, BOTH indoor and out for school, dress shoes, casual shoes, then in summer add in sandals and flip-flops. The list goes on and on and unfortunately, the cost goes up and up. Especially with three kids who are VERY hard on their shoes, this usually means buying MULTIPLE running shoes for each child, each year. For my daughter alone, we are on her FOURTH pair of running shoes, my son is on his third…since September. It's insane.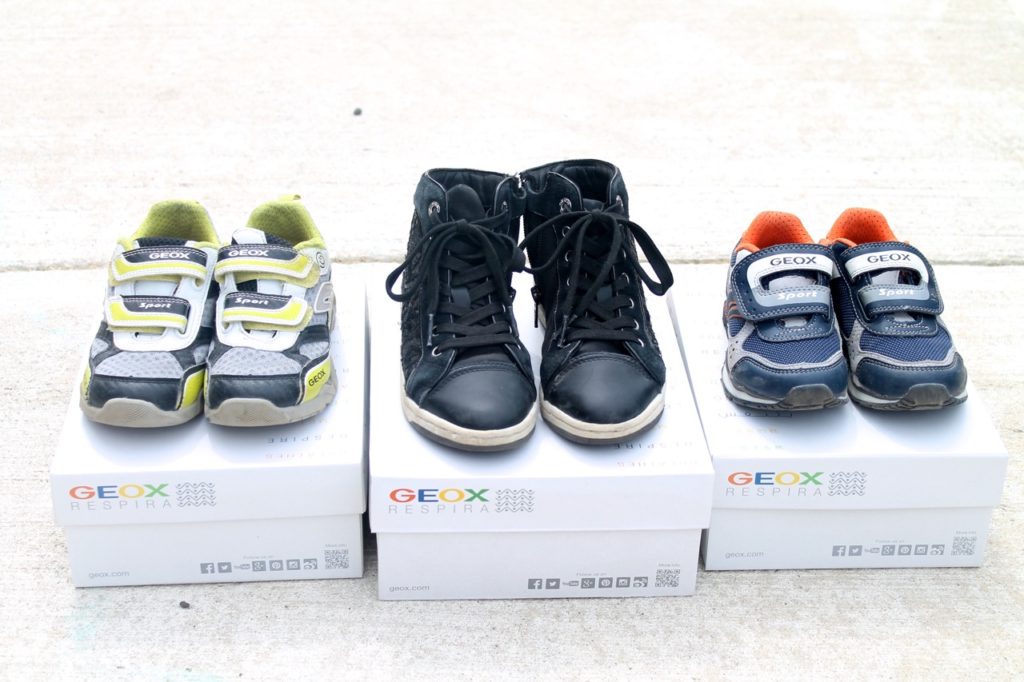 Part of the reason that I think we go through so many shoes, though, is BECAUSE I have been so cheap. Always trying to find the lowest priced shoes that will just "make do." And that is why we've gone through so many.
Recently, GEOX invited my family to come to an in-store event at a local shopping mall and let the kids pick out any shoe that they would like. My kids were in HEAVEN, especially because they know that mommy NEVER lets this happen!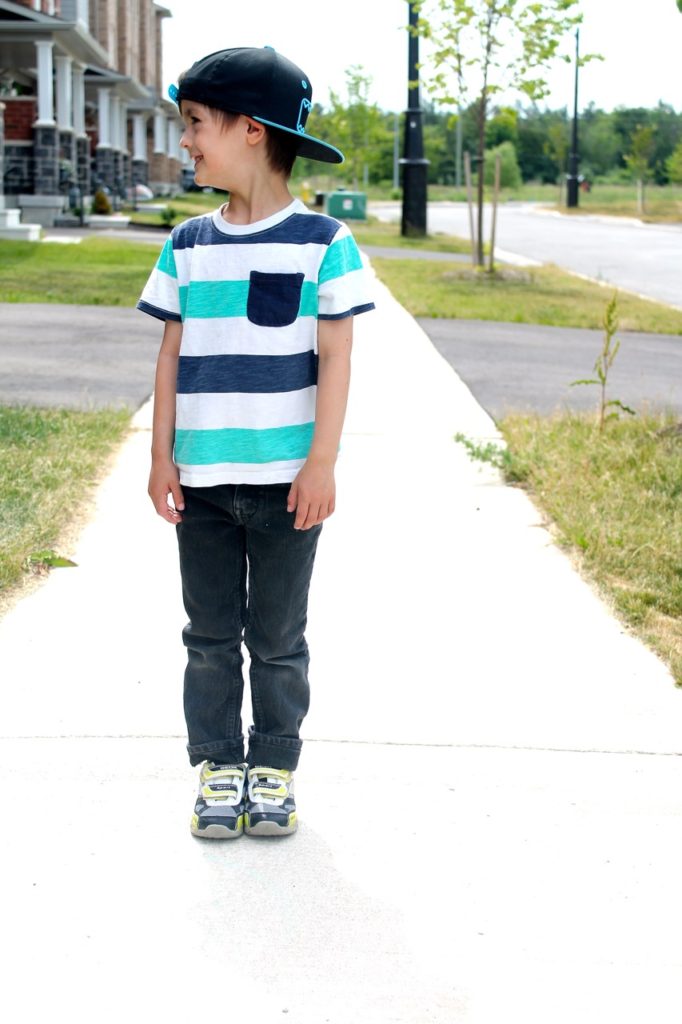 I am SO impressed with not only the service and attention to detail (all kids were properly measured and given instructions on which shoes would best fit their needs) but also the quality of the shoes. I'll be totally honest, I've never shopped at GEOX before. Going back to my confession, my budget-saving brain just wouldn't even let me go in there in the past.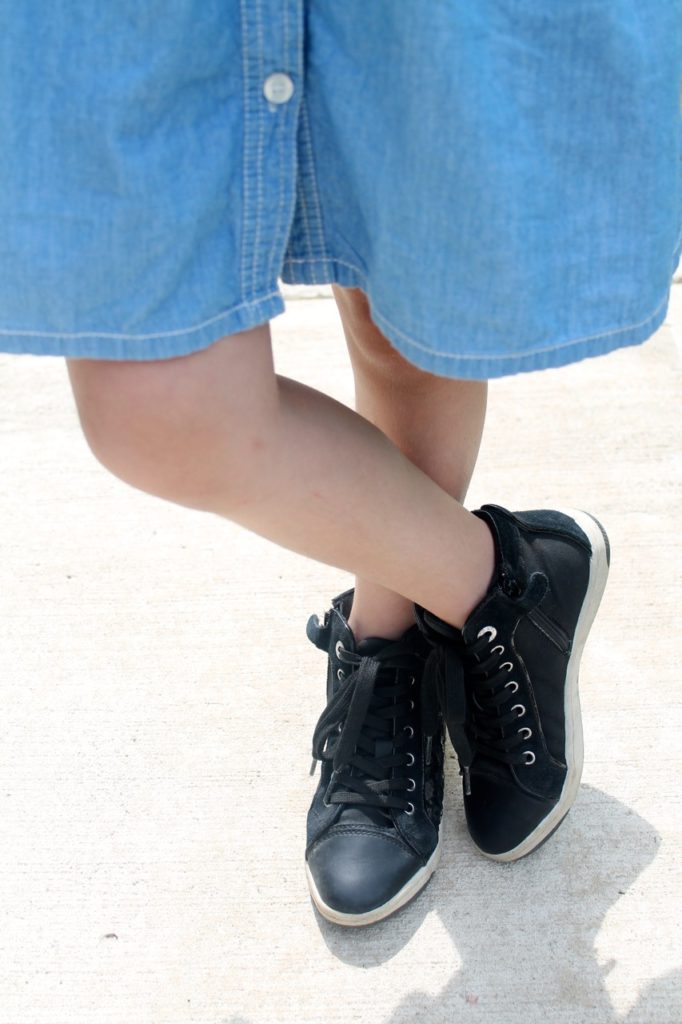 But after such an incredible experience for each of my family members (including myself…which I post about in the coming weeks), and then watching my kids wear their new kicks for the last number of weeks, I'm sold!
First, because my kids chose their shoes, they seem to be treating their shoes MUCH differently than others before. They know how special they are. My daughter chose the high tops with sparkles and my son chose the light-up heels (my youngest son didn't quite understand yet so we helped him with his decision. He was also napping during our photoshoot!).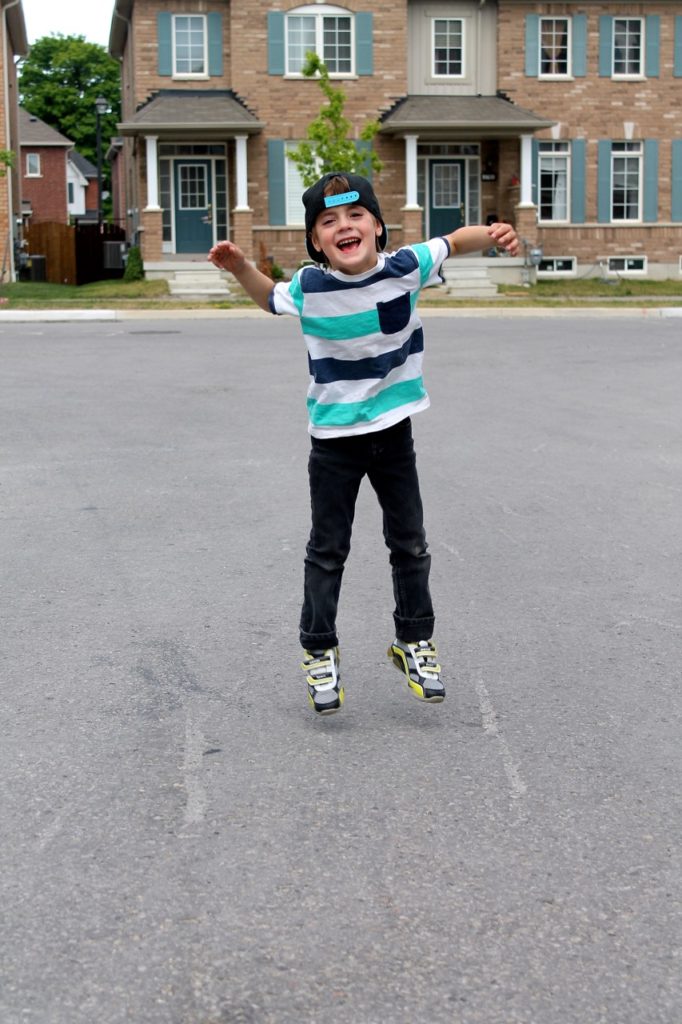 But my kids can FEEL the quality difference. They don't just toss these aside, they know that they are made of high quality products and are meant to be treated well. And because of this high quality difference, I know that these shoes will last a long time. Much longer than any of their cheap shoes that momma bought them this last year. My son actually said to me "Mom, these shoes are WAY too fast!" He LOVES to run and he can feel the difference when he runs, while he's wearing these new kicks!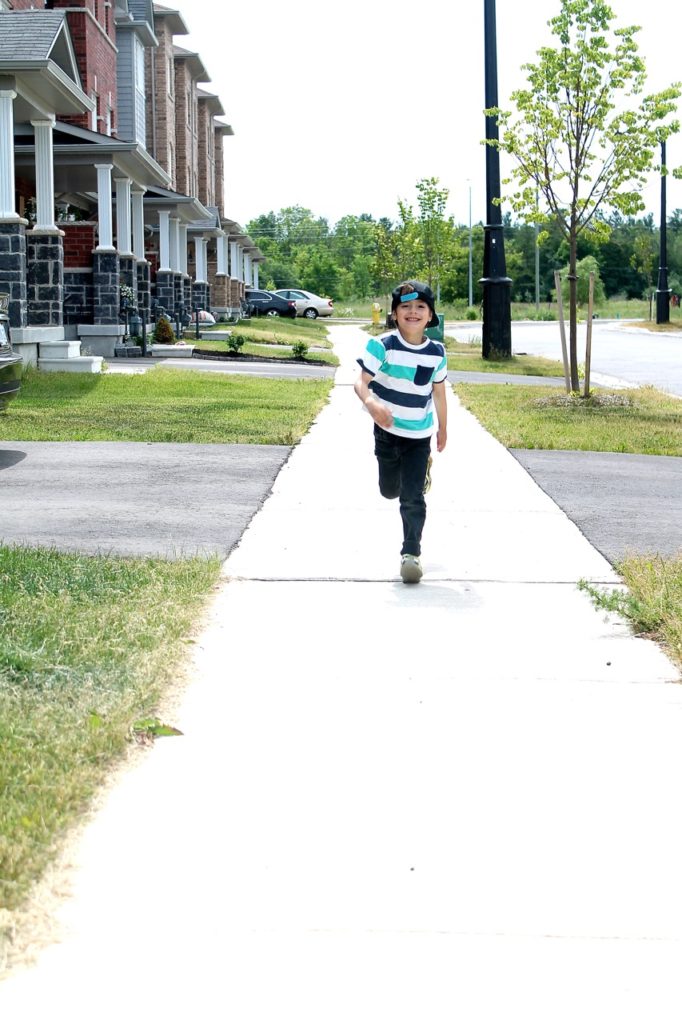 But what I think I love MOST about GEOX shoes that I never knew about is that they are breathable! My kids OFTEN complained about sweaty feet before and never wanted to wear running shoes in the summer time. Since we've received these new shoes, they haven't once worn sandals (or anything else, for that matter). All they want to wear are these new shoes. Because they are breathable, they often wear them without socks too.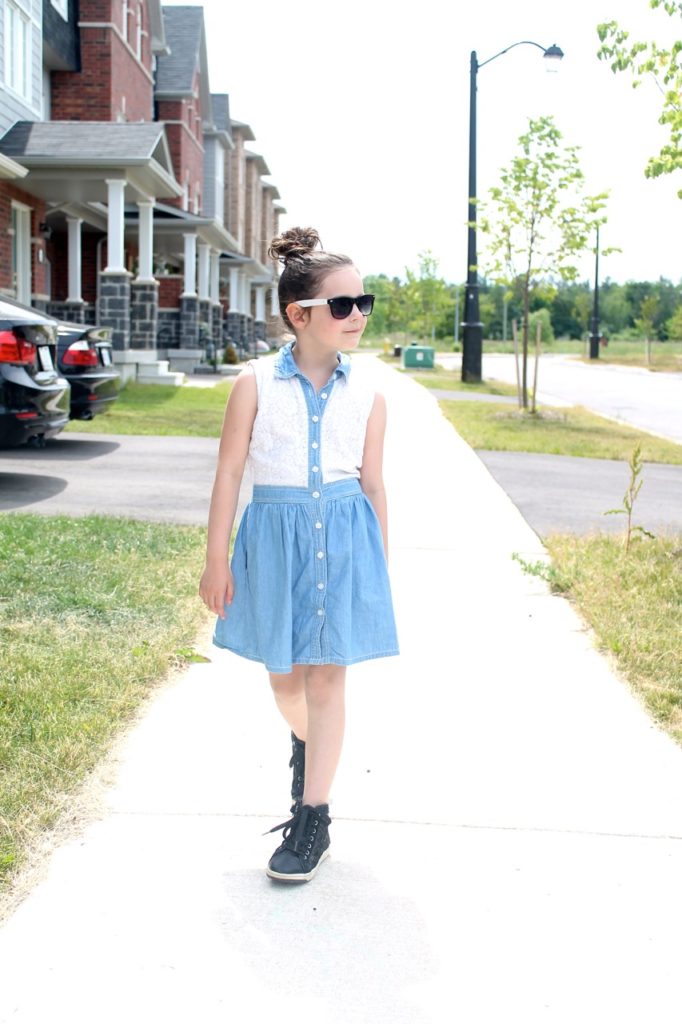 I've definitely learned my lesson when it comes to buying "cheap" shoes this last year. Instead of going for the least expensive pair at a discount store and then having to buy MULTIPLE pairs of them throughout the year because of breakage, I'm just going to go for quality next time and buy ONE pair, for the year! And GEOX is the place you will find me from now on! They have totally made me a believer in high quality shoes for children and my kids feet will never look back!
Shop the looks below, including GEOX shoes ON SALE!!!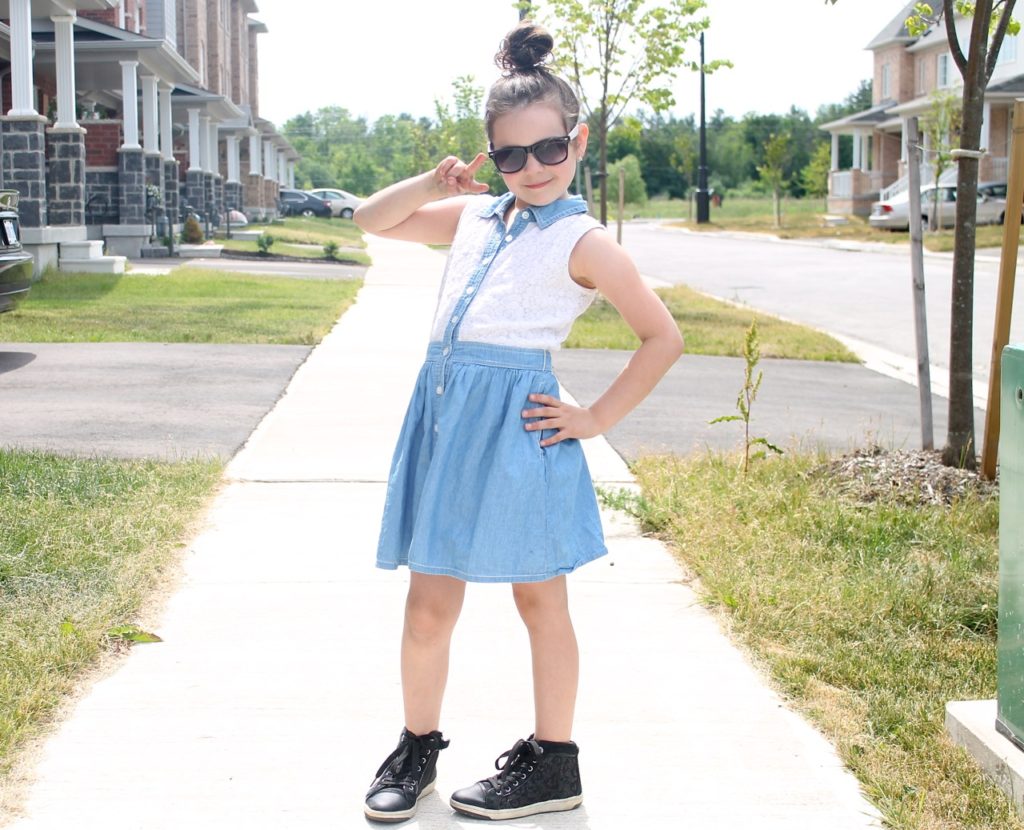 Chambray Lace Dress | Sunglasses | GEOX High Tops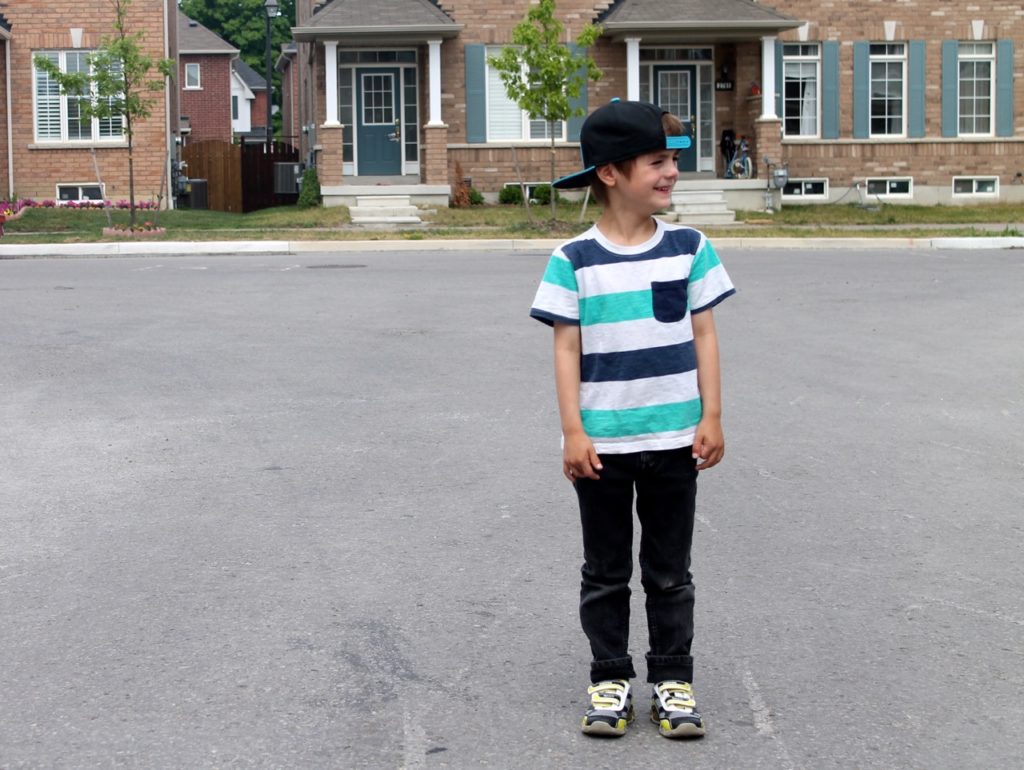 Black Skinny Jeans | Stripped Shirt | Snapback Hat | GEOX Light Up Shoes

Note: We did receive free shoes, in exchange for a review by GEOX. Like always, these opinions are 100% my own and in this case, also my children's! They give these shoes two major thumbs UP!