When starting to plan my son's 2nd birthday party, it was a very quick decision to make the theme all things Paw Patrol! My little guy is absolutely obsessed with the show and so I knew that he would be thrilled to see his favorite characters sprawled all over our home, in honor of his celebration!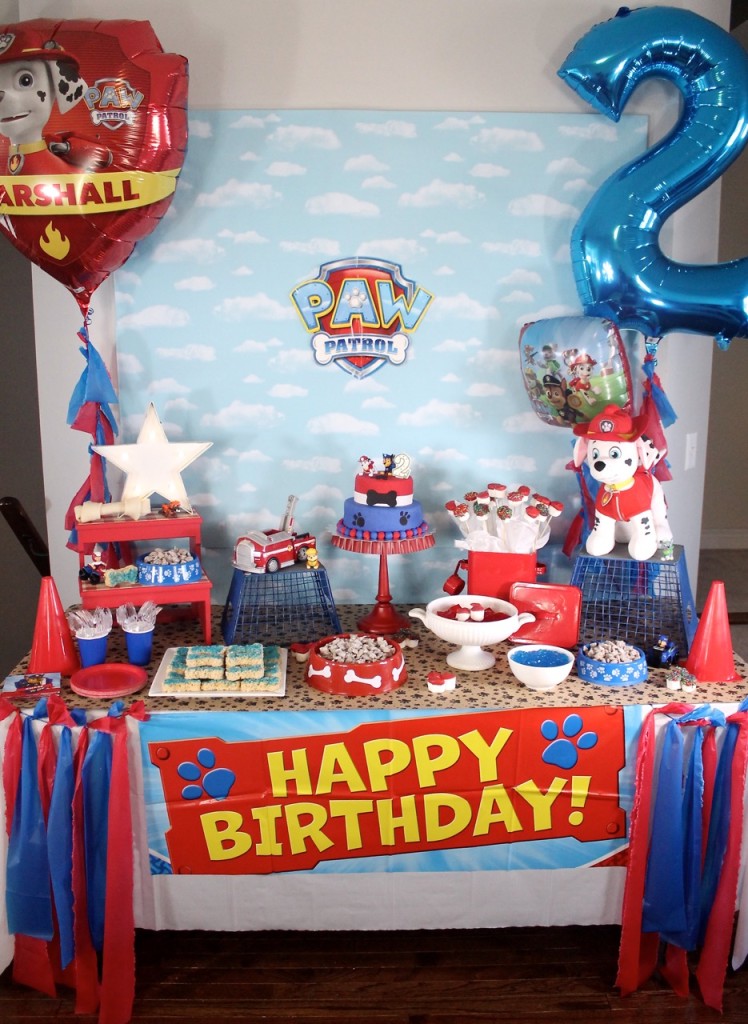 Like many of the parties that I throw, I always like to figure out ways that I can be creative and not just off-the-shelf-out-of-the-bag-tape-and-hang party decor (if you know what I mean). This does usually mean that I go to about 1,000 stores (ok, maybe not quite that many, but it sure feels like it!) to find exactly what I'm looking for.
What I knew was that I wanted all things DOGS! From paw prints to dog bones, if it looked like something a dog would love, I wanted it!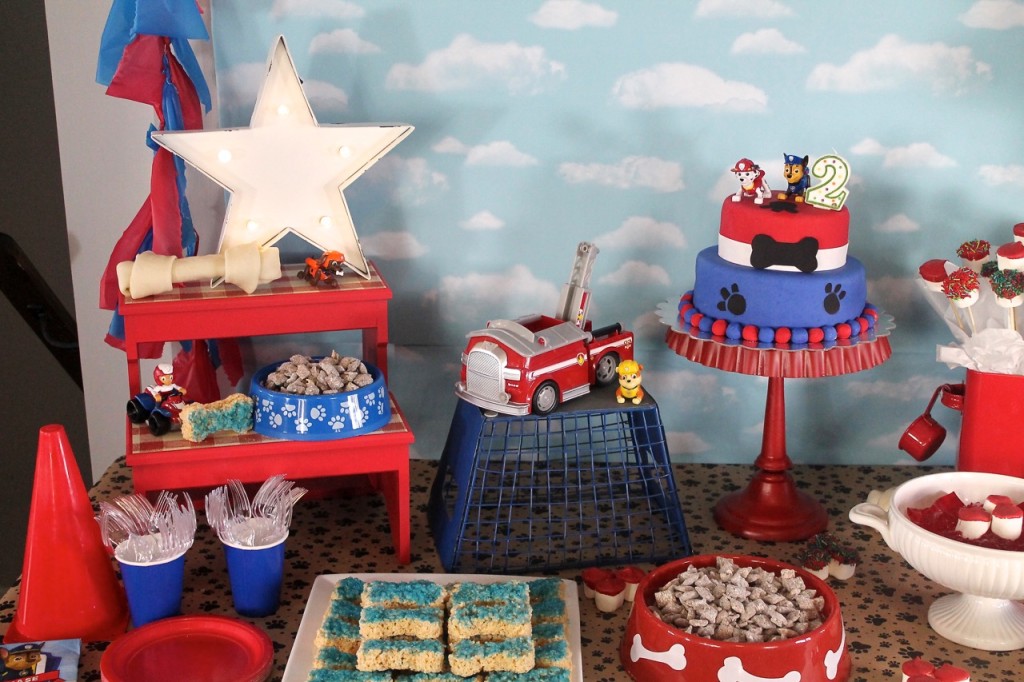 I was specifically looking for paper with paw prints, dog bowls (in coordinating colors) and a dog bone cookie cutter. Not sure why these items were so tough to find, but I was determined and found them all!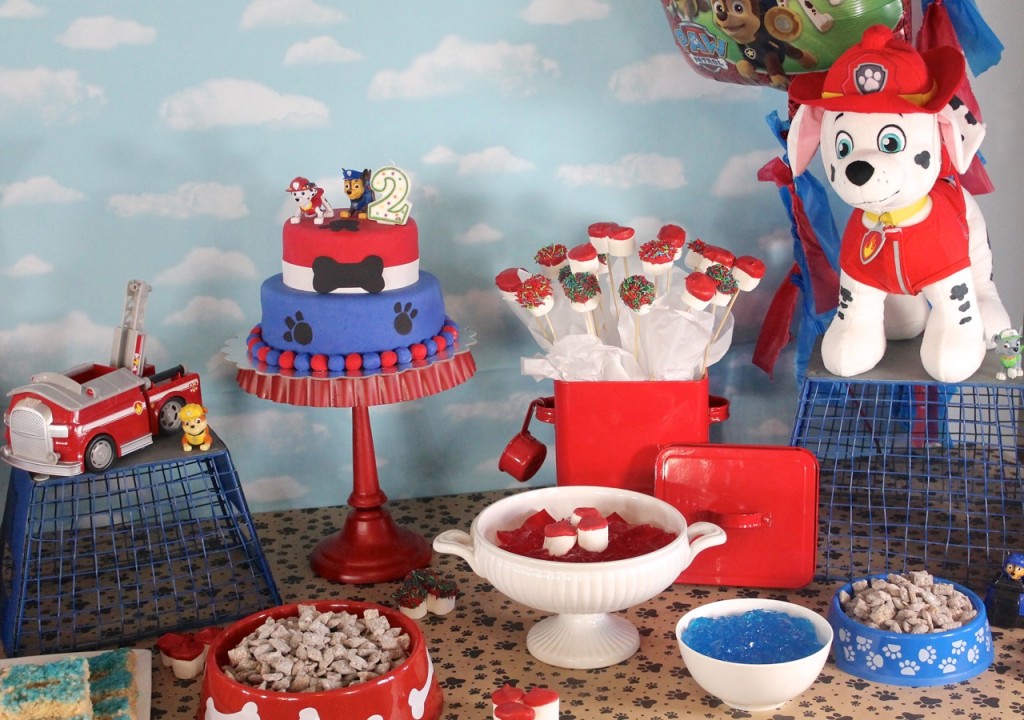 Using the wrapping paper, I was able to make a table cloth for the top of the table as well as water bottle wrappers. We used the dog bowls to hold the "Puppy Chow", made with Chex cereal, melted chocolate chipits, butter and powdered sugar (we omitted the traditional peanut butter to avoid peanut allergies). I then used the cookie cutter to make dog bone shaped rice krispies! How fun, right?!

For the backdrop, I found this incredible blue sky and cloud backdrop at Michaels. I actually had no idea that they sold backdrops like this, but they do and they are very well priced (don't forget that 40% off coupon you can find online).
For all the other decor items, I looked around the home and found items that I could incorporate into this tablescape. Take some wire baskets and turn them upside down to create a raised platform. A step stool can quickly become a display piece on your table. Or a marquee light that was on the wall can be taken down and used for this special occasion. And don't forget to round up whatever toys you have in your parties theme and use them to bring the characters to life in your display!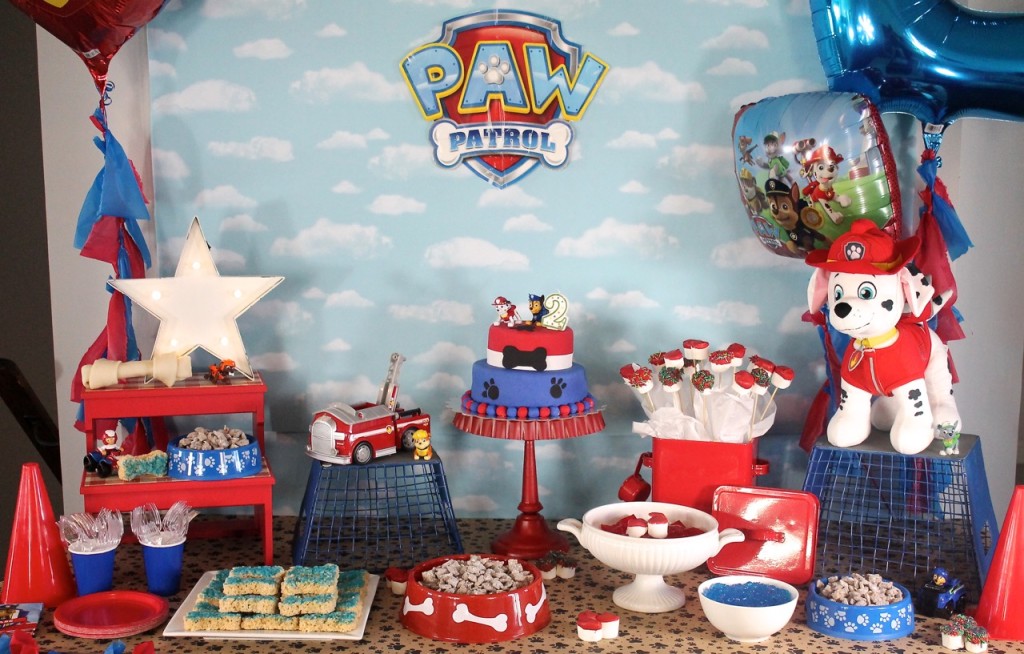 I think the part I was most proud of though, was the two-tiered cake I made, FROM SCRATCH! Cake making is a talent I've longed to be able to master and yet something I've seriously struggled with. You can check out my lop-sided disaster at Jude's 1st birthday last year.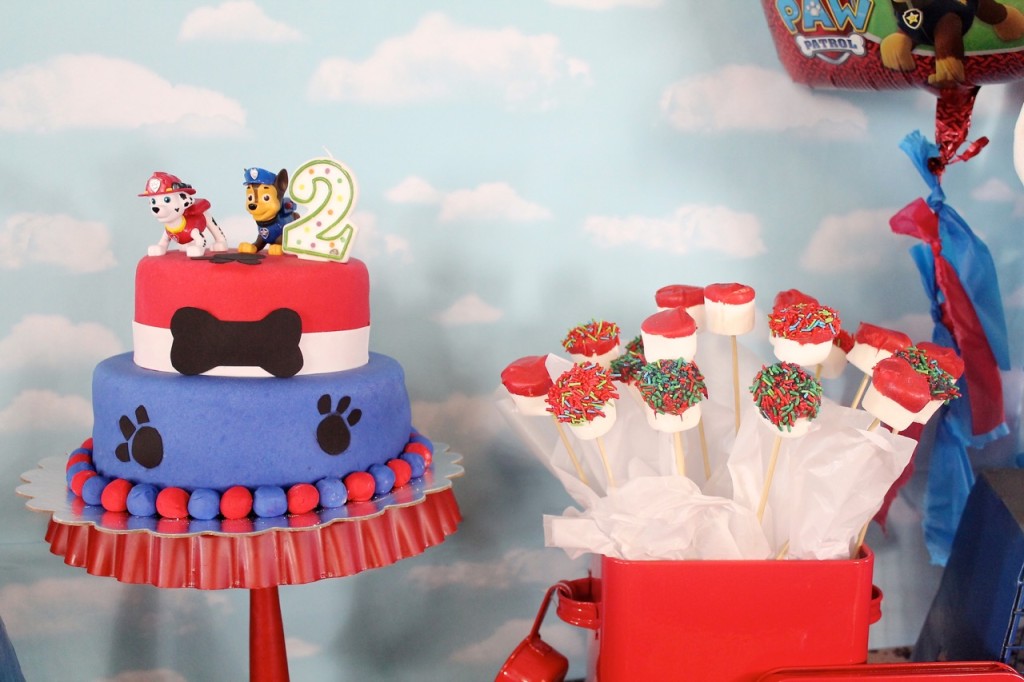 So I've spent the last six months watching countless YouTube tutorials on how to make and ice the perfect cake. I've even tried to learn how to master fondant icing…something I've been scared of for years!
Feeling like the time was finally right, I took the plunge and made the cakes! For starters, I will say that I will NEVER EVER again buy a cake box mix. The recipe I used (which I will share in a later post/series on how ANYONE can make cakes), was seriously made with all ingredients I already had at home and honestly tasted incredible!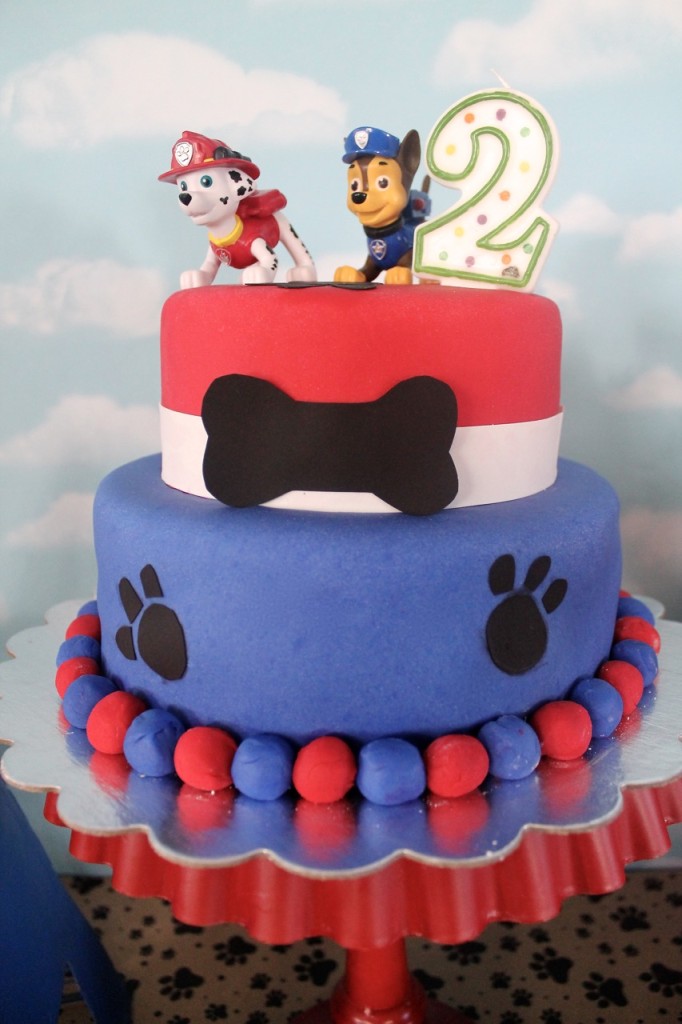 Working with the fondant was actually so incredibly EASY! I honestly don't know why I've been scared of it for so many years. It's kind of playing with play-doh! And I can't believe how incredible the cake looked when it was all finished. Sure, I'm no where near the pro's but for my first "official" cake, I was pretty proud of how it turned out!
I didn't have a ton of activities planned so I wanted to make sure that we did at least one craft. Plus, I'm also a big believer in kids making something at a party that they can then take home as their party favor! Call me cheap or call me a genius…but who really needs all those little toys that the kids are going to just throw away?!
Ok, back to the craft. I came up with the idea of making Marshall's fire hat, with adding big white, felt ears. I actually called up the Pickering Fire Department and asked them if they had any hats to give to us. They were so wonderful and gave us hats in all kinds of colors, including stickers and coloring books!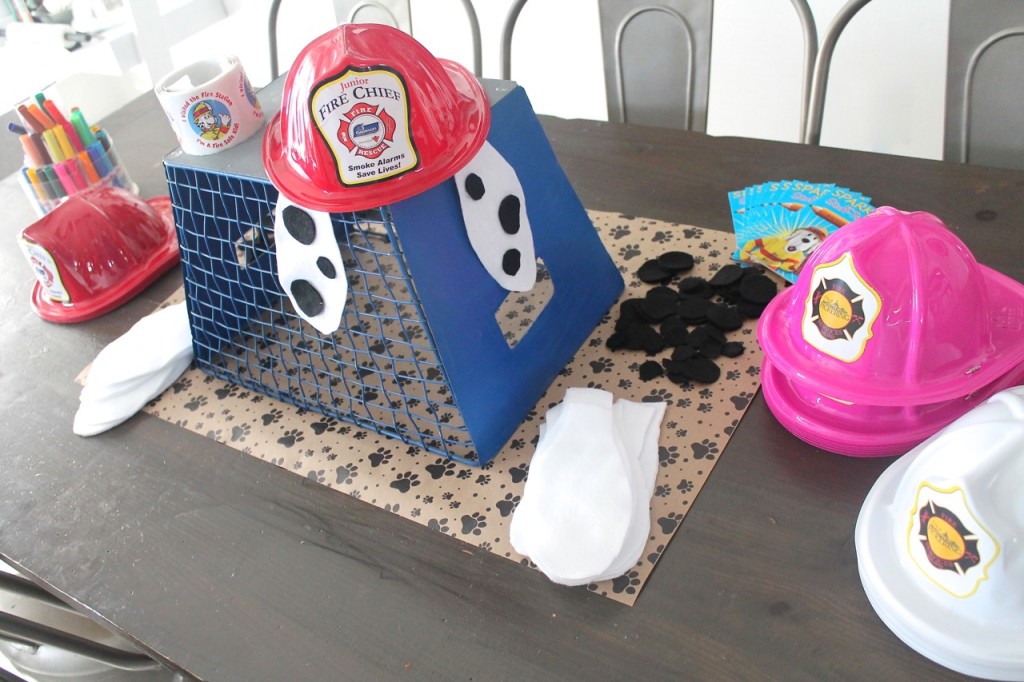 The kids colored the ears and then got to glue on the black felt spots to complete Marshall's fire hat! Aren't they just the cutest?!

Well, that's a wrap folks! Another year gone, another birthday celebrated! How are you celebrating your kids birthday? Do you have a theme picked out? Let me know in the comments below!
Love & Blessings,