I live in Canada where we experience four very distinct seasons of the year. My least favorite is BY FAR winter, which we are currently in. Even though I've lived through 30something winters, I still don't love the cold. Now, I will say, that this has been one of the BEST winter's I've ever experienced. Today it was +5 degrees Celsius…at the end of January (which is about 41 degrees Fahrenheit, for all my American readers)! I am NOT complaining about that one bit! But typically, our winters sit anywhere between -10 to -20 degrees Celsius. And because of that, we are usually bundled under parkas and down-filled jackets in order to stay warm.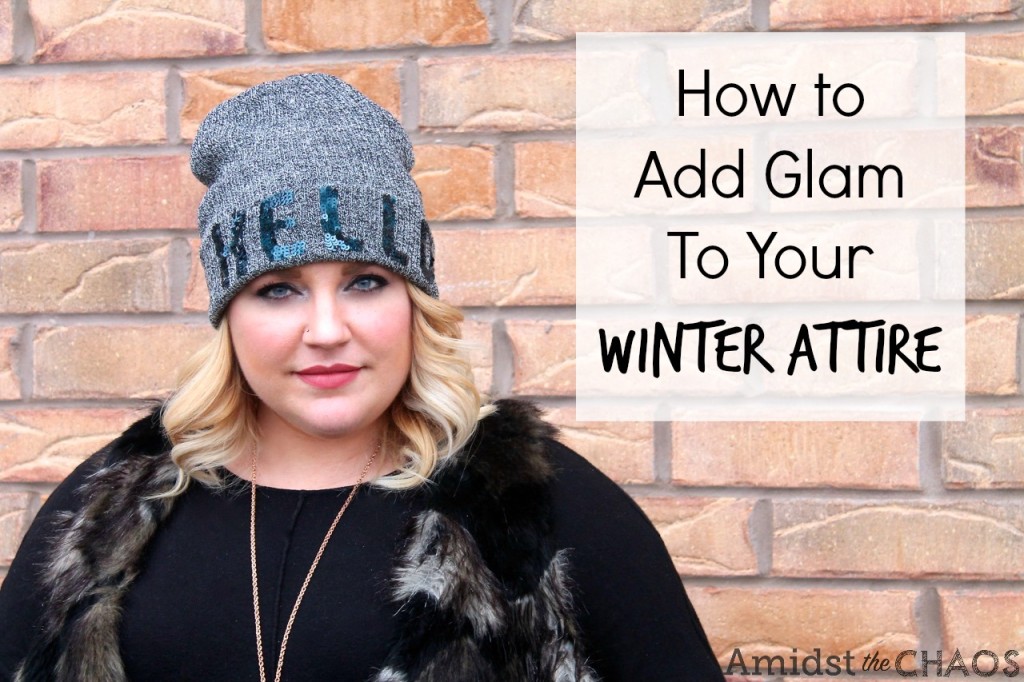 Although there are many nice and fashionable winter coats out there, typically, in our climate, you are more concerned about warmth than style (or do I speak for myself?!) So I need to find other ways to still feel somewhat fashionable when I'm out and about during these cold months of the year.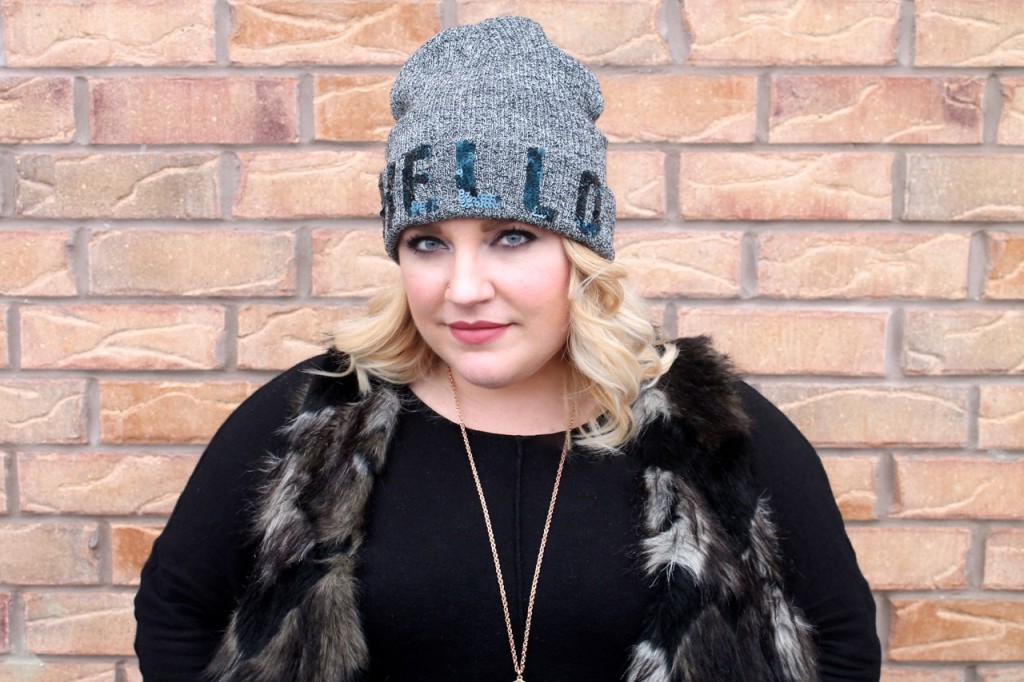 Toques are something that most Canadians will wear during the winter, in order to keep their heads warm. I will say, that toques have come a LONG way since I was younger (or maybe I've just grown up?) where now you can find very fashionable ones.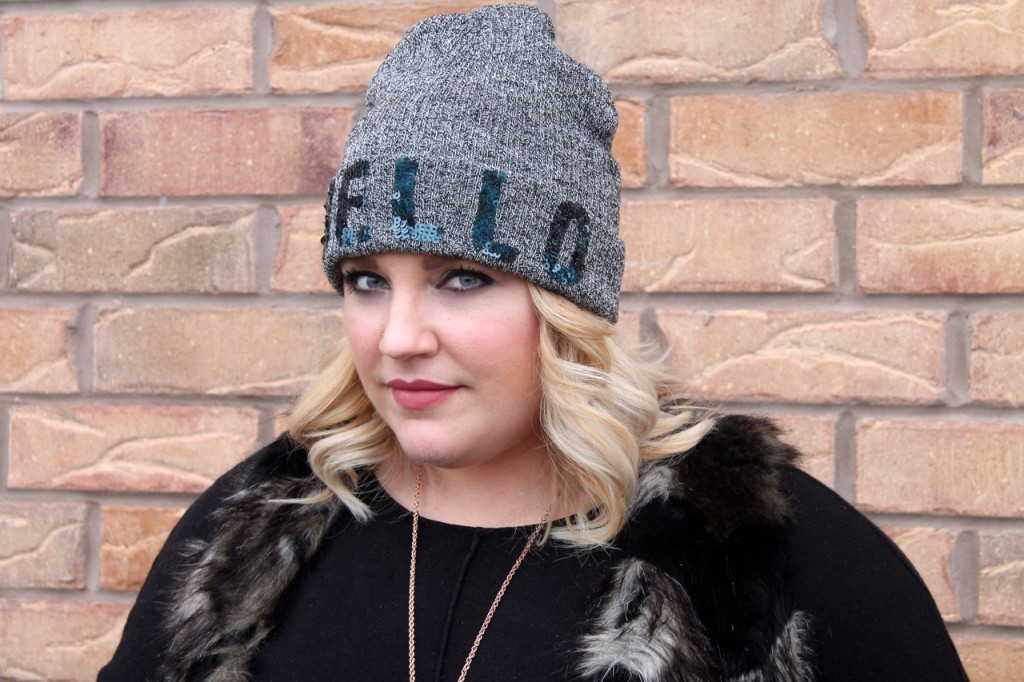 Enter, my new 'Hello' toque! As soon as I saw this at the store, I knew I just needed it! I absolutely love the glitz and glam added to the front with the sequined phrase.
I think people often think of a toque as either one of two things: necessary warmth or to cover a bad hair day. I'd like to challenge the latter one by saying even if you are rocking some nice curls or your hair is on point that day, why not add a stylish toque to add some extra glam to your winter look?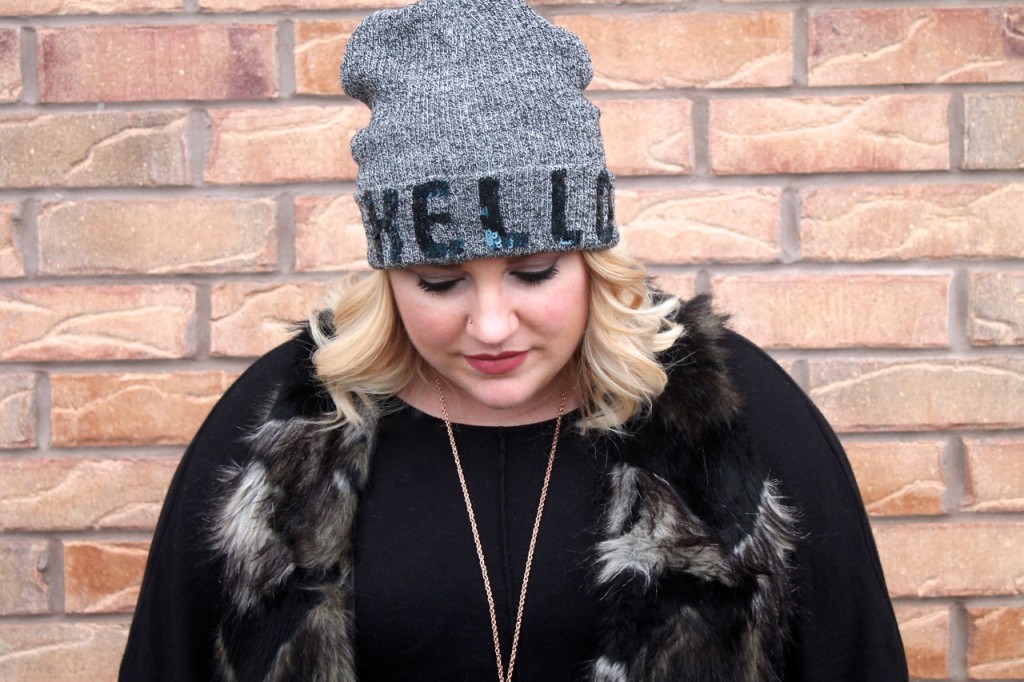 Just because it's cold, doesn't mean you can't be fashionable when outside. Grab a cute toque and make a statement during these winter months!
You can shop this exact look below! Just click the pictures to be taken to their sites to purchase!