As temperatures are finally starting to cool down and we welcome in my favorite season of Fall, I feel like it's time to start cooking up soups and stews once again. Not only are they relatively easy to make but they are usually quite healthy too.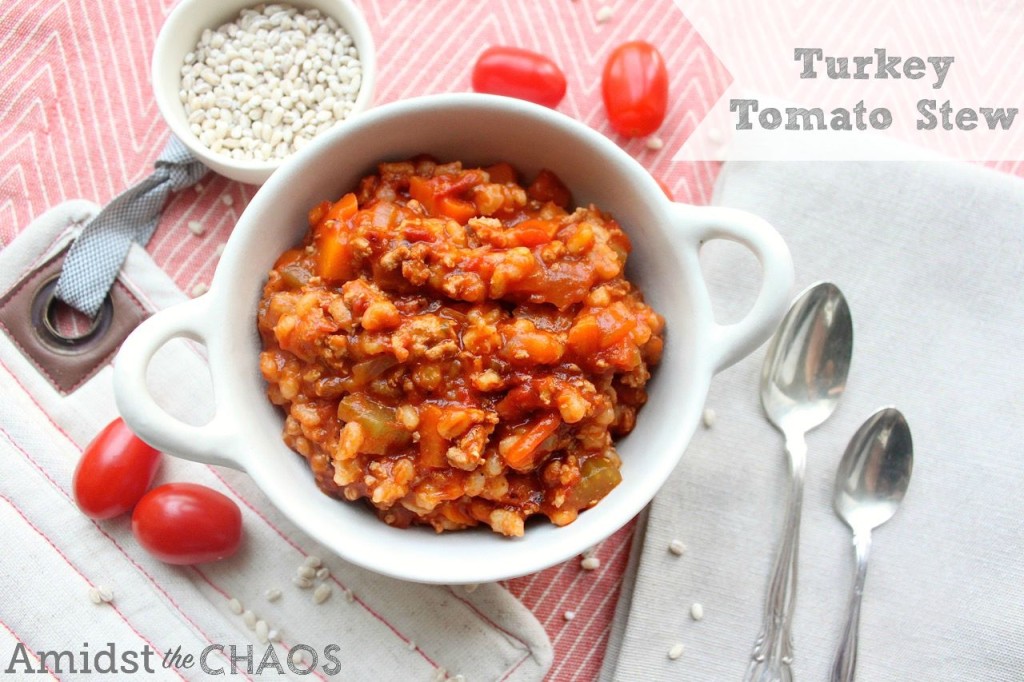 I wanted to share this updated recipe on one of my mom's old classic recipes that we grew up eating. She used to make Hamburger Soup quite often, with ground beef. It was so yummy, especially on a cooler fall evening. Brings back warm memories.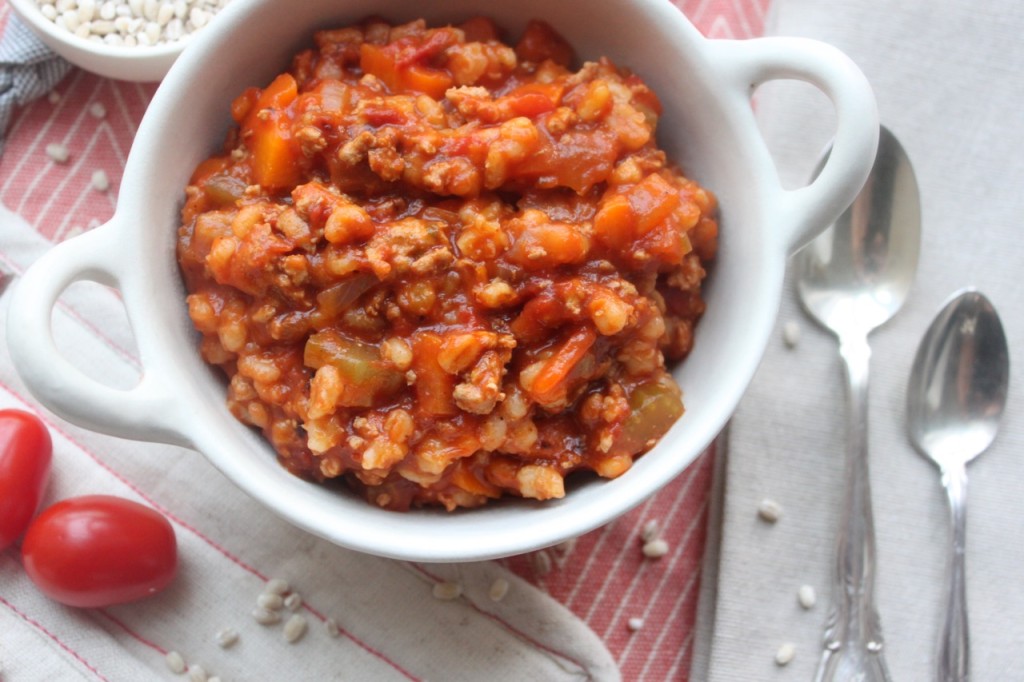 I wanted to "clean" it up a bit and see how good it would be. I substituted lean ground turkey for the beef. I also added in a little bit of red wine, to deepen the flavor. As it simmered, it became more of a stew than a soup and honestly, everyone in our family absolutely loved it!
This turkey tomato stew is a super healthy, easy one pot meal that is budget friendly and your whole family will love!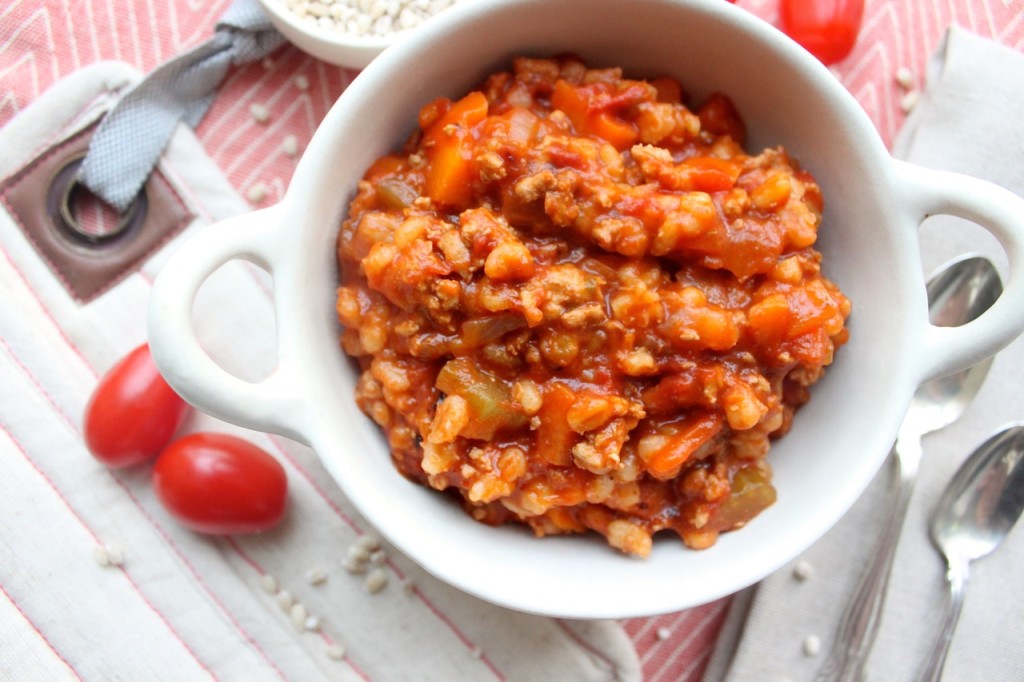 Turkey Tomato Stew
2015-09-22 19:40:01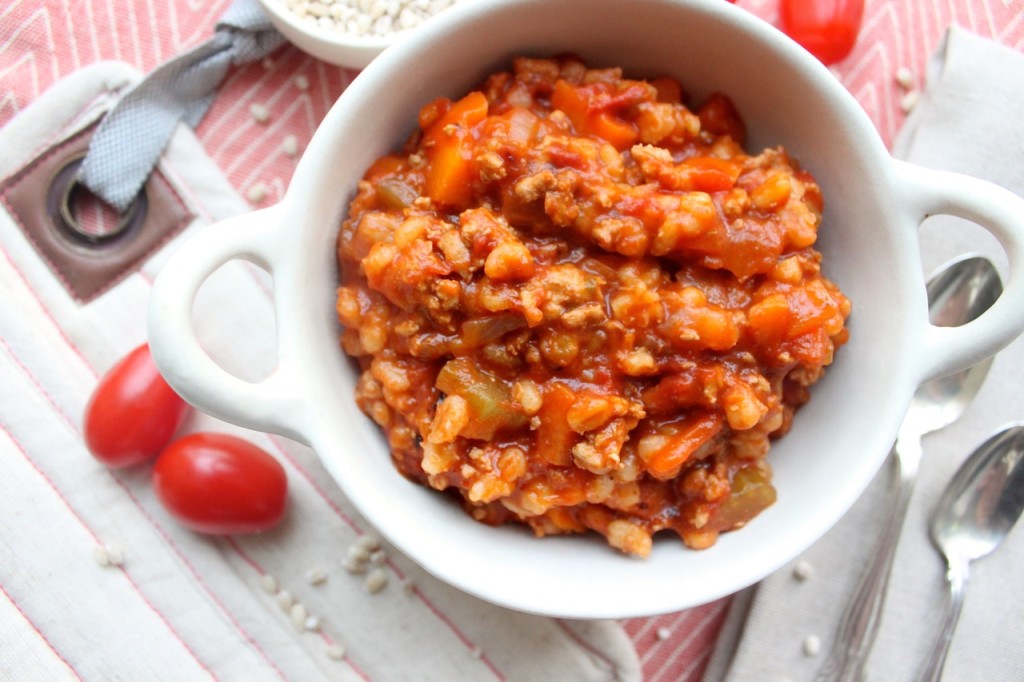 A clean, easy one pot stew that is perfect for a cool evening!
Ingredients
1 1/2 pounds lean ground turkey
1 onion, minced
4 carrots, minced
3 celery ribs, thinly sliced
1/2 cup barley
1/4 cup red wine
1 (28 ounce) can diced tomatoes
2 cups water
3 (10 ounce) cans beef broth
1 (10.75 ounce) can condensed tomato soup
2-4 cloves of crushed garlic
1 tbsp olive oil
1 bay leaf
1/2 teaspoon dried thyme
Salt & Ground black pepper, to taste
Instructions
Heat a large soup pot over medium-high heat and put in olive oil
Next, add in garlic and cook until fragrant
Then add in ground turkey. Make sure to season turkey with salt and pepper. Cook and break it up until the turkey is evenly browned and no longer pink.
Add in the onion, carrots, celery and cook for 3-5 or until just soft.
Add in red wine and simmer for a few minutes.
Next add in the barley, diced tomatoes, water, broth, and tomato soup.
Season with bay leaf, thyme, and pepper.
Bring to a boil.
Reduce heat, and cover; simmer for 2 hours, stirring frequently.
Remove bay leaf before serving.
Adapted from Jo-Anne Martin
Adapted from Jo-Anne Martin
Amidst the Chaos https://amidstthechaos.ca/
This stew is great as leftovers the next day and you could send it in the kids lunches! Enjoy and let me know how you like it!
Love & Blessings,