We are back for Part 2 of our new and exciting dinner series: What's For Dinner?! Last week, I shared with you Part 1, which was the absolutely delicious, finger-licking good, wish-you-had-more oven roasted broccoli! Otherwise known as candy broccoli in our home. If you missed that post, you'll definitely want to check it out!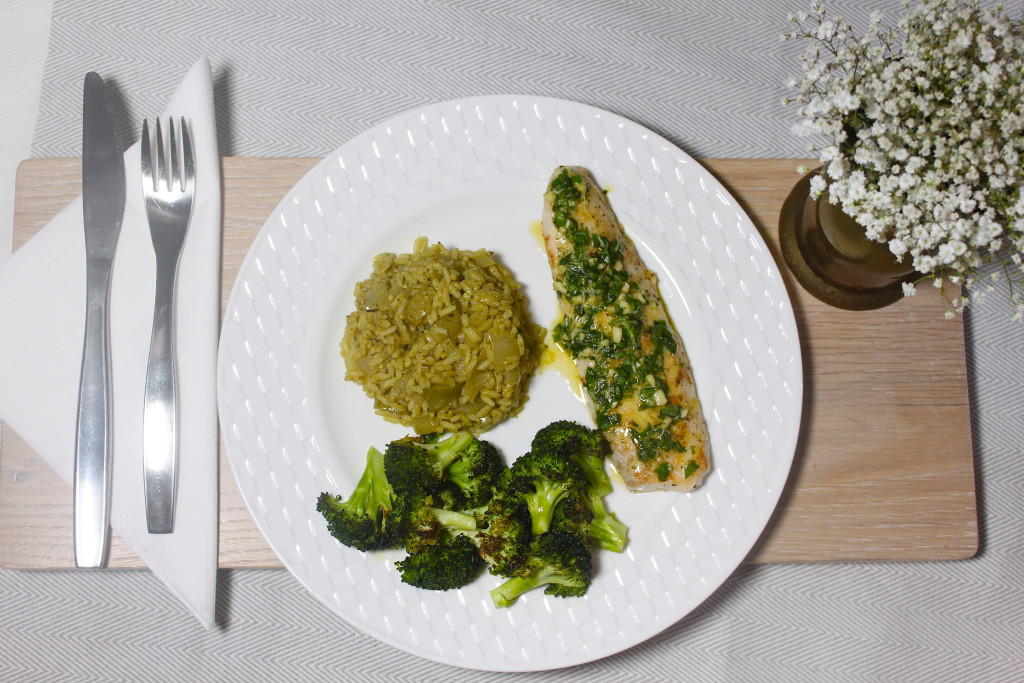 Part 2 of this series brings you "Moms' Famous Rice!" You guys, I've thought long and hard about what else I can call this recipe…and I just can't think of a more perfect name than that! I grew up eating this rice…we are talking multiple times, each week, for my entire childhood! And I never once complained because it's one of the best rice dishes I've EVER tasted. Period. In my adult life, I still make it and now my kids call it "Baba's Rice." (Baba is Ukrainian for Grandma and that is what my kids call my mom). I've served it for many guests as a side dish and afterwards people will ask for the recipe by saying, "Can I have your mom's recipe?" Plus, I just love my mom so much that she definitely deserves to have her own dish named after her! You may choose to put it in your recipe book or app under a different name, but for us here, it's "Mom's Famous Rice!"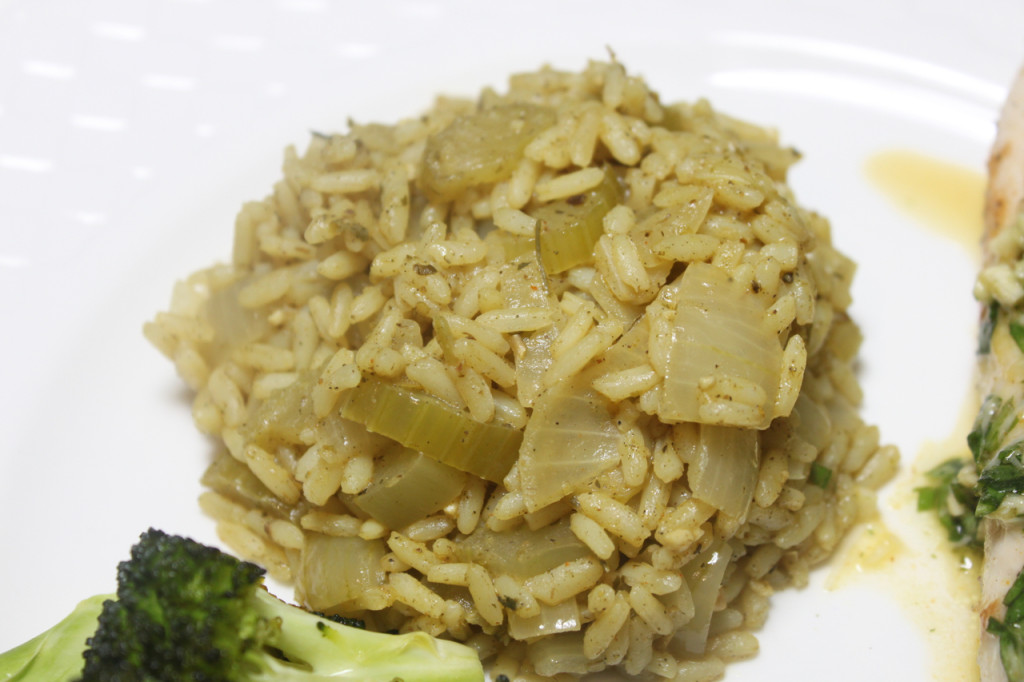 This really is a super simple recipe (do you guys sense a theme here?) You simply fry all the ingredients together for a few minutes and then add in the bouillon-flavored water, cover and let simmer for about 20 minutes! I'll add the recipe card below!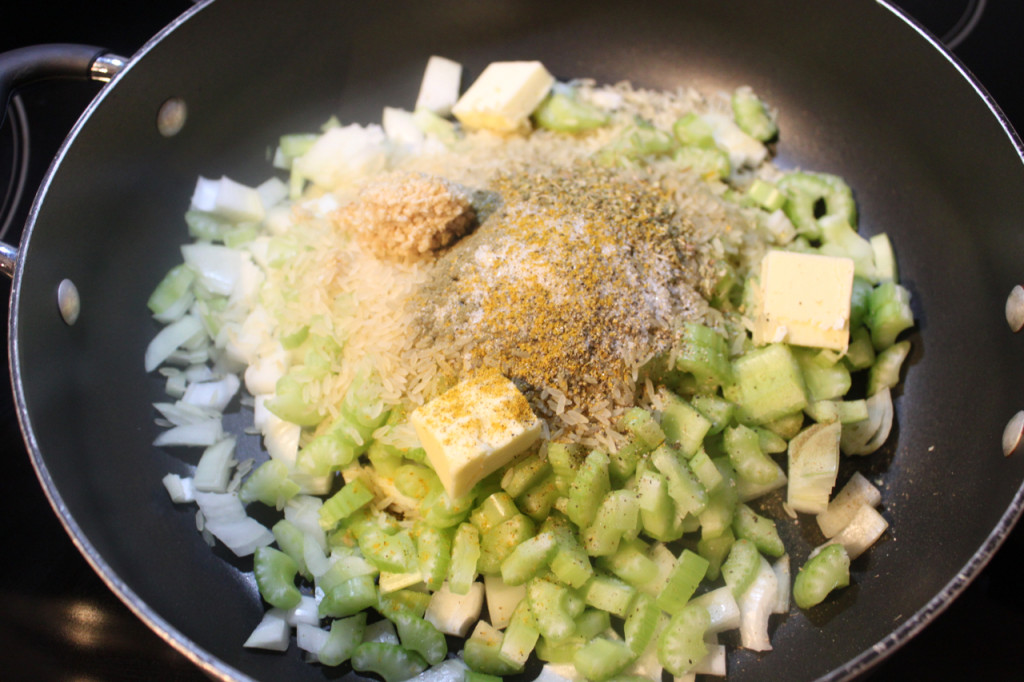 UPDATE: I know, it might seem weird that I'm already updating this recipe yet it hasn't even been published BUT the reason is, since I took all these pictures and initially wrote my post (just didn't publish it), I've started making this with quinoa, thanks to a suggestion from my dear friend Leah (not to be confused with my daughter Leah!). I had passed this recipe onto her and she told me that she started making it with quinoa, to make it healthier. Since I've been on my 8 week detox, I decided to give it a try and I was very pleased with the results. The only difference is that you need to cook the quinoa separately first, for about 15 minutes and then once the ingredients are all fried, add the cooked quinoa in, stir well, heat and serve!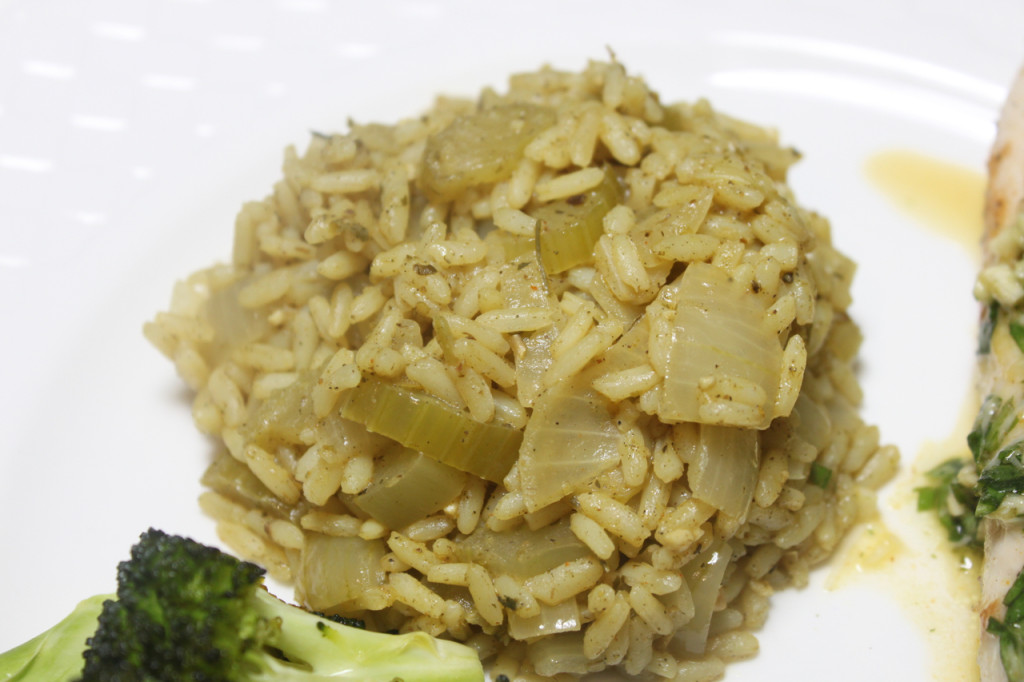 Mom's Famous Rice
2015-03-09 13:47:41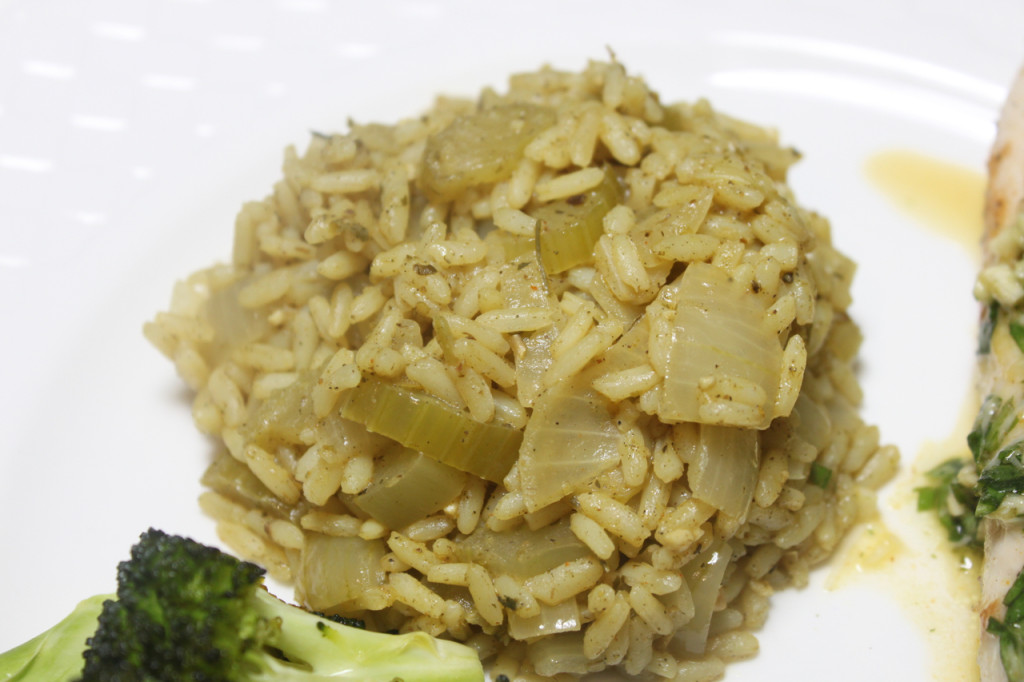 Take any plain rice (or quinoa) and jazz it up with this amazing flavor combination! You will definitely want seconds!
Ingredients
1 large onion, diced
3 stalks of celery, diced
3 tsp butter
1 cup rice, uncooked (or 1 cup uncooked quinoa)
1 tsp oregano
1 tsp thyme
1 tsp salt
1 tsp pepper
3 cloves of garlic, crushed
1/8-1/4 tsp of curry powder, to preference
3 chicken bouillon packets/cubes, dissolved in 2 cups of boiling water
Instructions
Place all the ingredients, minus the bouillon & water into a frying pan.
Fry all ingredients for a few minutes, until well incorporated and fragrant.
Once mixed well, add the boiling water with bouillon cubes.
Bring to a boil and then reduce to a simmer and cover. Cook for about 20-25 mins.
Optional Quinoa
Cook quinoa separately, according to package.
Once veggies are cooked, add in quinoa, stir well and serve!
Adapted from Jo-Anne Mudryk aka Mom!
Adapted from Jo-Anne Mudryk aka Mom!
Amidst the Chaos https://amidstthechaos.ca/
We hope you are enjoying this series! Please continue to let us know how you like the dishes, as you make them! And be sure to stay tuned for next week when we feature the star player: Basil Fish!
Love & Blessings,