Amidst The Chaos has finally launched! And I'm SO happy that you are here with us!
We've been working hard for the past number of months to get this blog put together for you! From the graphics to the layout to the blog entries themselves…we want this experience, while you are here, to be enjoyable, relaxing and inspiring! We want this place to feel like home and to help connect you more to those in your lives. We want this place to be about building each other up and being authentic. And we hope that you walk away after spending some time with us feeling like you've just hung out with one of your dearest friends and your heart has been encouraged!
We have made some categories to help itemize our posts: Recipes, Events, Decor, Explore, Love, Life, DIY. You will already find a few posts under each category, for your reading enjoyment! We will work hard to bring you a new recipe every week along with at least one other post from either an event we just hosted, to a place we just explored or a room we just decorated!
I'd love to get to know you all better! Please leave me a comment down below (or on any of the posts) and tell me a bit about yourself! If you are a fellow blogger, I'd love to hear from you and support each other! Also, please let me know if there is anything you'd love to see covered on this blog! We will do our best!
We are so excited and honoured to have you join us on this journey! It's been a labor of love that has really been growing for a number of years and I'm just so delighted that it's finally here! Thank you for your support!
So let's journey together and find the beauty in the everyday together!
Love & Blessings,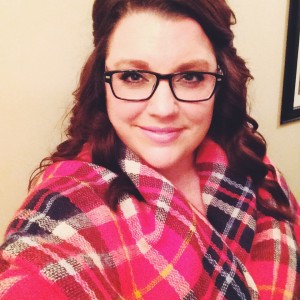 PS. There are a few "Thank You's" I must give! First and most importantly, I want to say a HUGE thank you to my friend Kathy, who designed this site and logo for me! Not only is she seriously skilled when it comes to her graphic design work, but she's also become a dear friend to me over this past year! You can find more of her work on her site www.kathyjimenez.com. I also want to say thank you to my friend Amber, who helped me come up with the name for the blog! We were tossing around name ideas and she said "I think it needs to be something that communicates amidst the chaos!" And the name was born! And finally, I want to thank my dear hubby, Chris! He's been my biggest fan and supporter over the years. When I doubted doing this blog, he kept encouraging me that I had something to share with the world! He's also the manual labor behind many of the DIY projects I will be sharing in the future! Love you, babe!